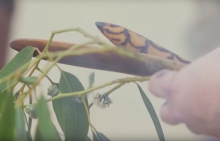 Bunurong Land Council has been through the wringer but it's healing and speaking strongly for country.
Frankston South, Melbourne:
Welcome to Bunurong country, land of our ancestors, land of the Kulin.
These are the words of respected Bunurong elder, Chris West, as he welcomes visitors to Bunurong country, which takes in much of Melbourne.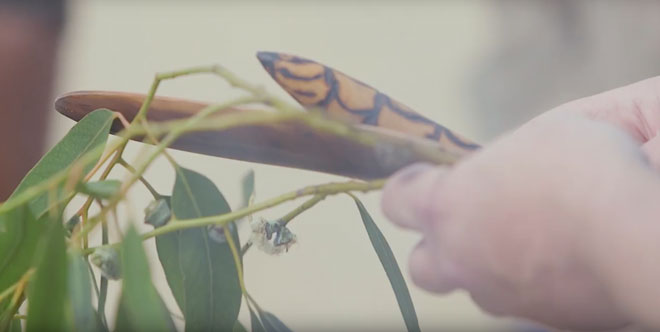 Bunurong people have had a troubled past. By the 1850s most of the tribe had died or been displaced as a result of settlement for the new Victorian capital. Today Bunurong people are spread throughout Victoria, Tasmania and Western Australia but have come together to care for country and carry on the stories of their ancestors and land.
In June 2000 the Bunurong people established their own Aboriginal corporation—Bunurong Land Council (Aboriginal Corporation).  The aim of the land council was to look after traditional lands and to retrieve and revive Bunurong language, culture and ceremony.
But as with any young organisation, the Bunurong Land Council experienced some growing pains and struggled to bring all Bunurong people together under the one umbrella. Solving this challenge was important in order to gain formal recognition under Victorian and Commonwealth legislation as the representative of the Bunurong people.
Unfortunately, the challenge proved difficult and in January 2014 the Registrar placed Bunurong into special administration. This was a low point for the Bunurong Land Council, but ultimately turned out to be the start of something big. Through the special administration process the corporation was able to regroup, rebuild relationships with key stakeholders and restore its financial standing.
The last few years have been difficult for the entire Bunurong community. But like they say, what doesn't kill you makes you stronger.
In July 2014 a new board of directors and a general manager were appointed. The new leadership group has undertaken governance training and used ORIC's LawHelp service as part of overhauling its rulebook to strengthen its governance and accommodate all Bunurong people.
The corporation's team of Aboriginal heritage workers have also worked hard. They are now highly regarded for their knowledge and dedication to the preservation and ongoing management of their sacred sites and objects.
Rebuilding relationships and trust is the trickiest part of the re-building process, but Bunurong Land Council's membership has grown larger than it was before the difficult time and the new directors and staff are moving forward. While the corporation doesn't yet speak for all Bunurong people it is now in a position to say it truly represents the majority of Bunurong people.
Gail Dawson, a director of the corporation explains the journey:
This history is not one of shame or guilt. It's a beautiful shared history. It would be like if a family was fighting and then you make up and come back together again. That's a good thing; that's not a bad thing. And when I'm [on country] I can sense that, I can feel that. There is no reason why it can't be a shared space.
The signs for the Bunurong Land Council are now truly positive. In November 2016 the corporation held a public meeting and discussed applying for registration as a registered Aboriginal party (RAP) under the Victorian Aboriginal Heritage Act 2006. RAP registration formally recognises a corporation as the primary source of advice and knowledge about the cultural heritage of a certain area within Victoria.
The meeting endorsed Bunurong Land Council's application and on 10 February 2017 it was formally lodged with the Victorian Heritage Council. Director Dan Turnbull said:
This was an emotional day for the Bunurong people and recognition of how far the corporation has come. It came about from a lot of hard work and support from many people, notably our people. If we can make sure that everyone knows what we're doing, and feels welcome to contribute to our mission, we strengthen the corporation, our community and our cultural heritage.
There are two important lessons here for corporations and the people that they represent: healing is possible, and people, culture and country are stronger together. And with that it is appropriate to end with the words of Bunurong elder, Uncle Mik Edwards:
Welcome to this beautiful land, this beautiful spiritual place. Enjoy her; look after her.