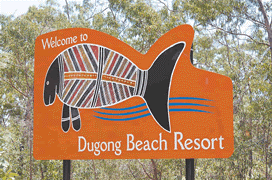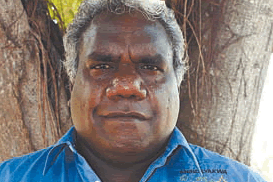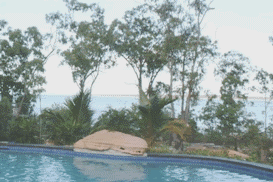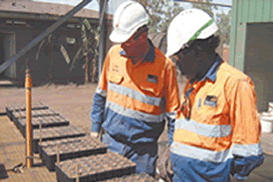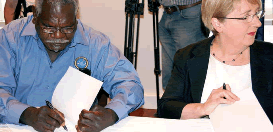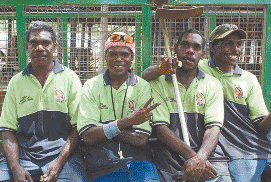 The traditional owners of the Groote Eylandt archipelago have seen a lot of change over the past few years, driven largely by the local Anindilyakwa Land Council and its sister organisation Groote Eylandt Bickerton Island Enterprises (GEBIE) Aboriginal Corporation.

GEBIE's work―investing in the 60 room Dugong Beach Resort, undertaking landscaping with its busy Green Ants team of workers, setting up the Yirrandiyama Warka job shop and establishing GEBIE Civil and Construction Pty Ltd to undertake major infrastructure and construction―has ensured their logo, the hardworking and social green ant yimurralya, is a fitting emblem.

Located in the western side of the Gulf of Carpentaria, just off the Arnhem Land coast, the Groote Eylandt archipelago boasts a pristine environment that is home to a number of endangered species. Its pristine reefs, tropical beaches and renowned fishing once attracted Makassar traders, replaced these days by an increasing tourism market.

It also holds some of the world's richest deposits of manganese, an essential element in steel production. The Groote Eylandt Mining Company Pty Ltd (GEMCO), a BHP Billiton subsidiary, commenced large scale mining in the 1960's and today Groote Eylandt generates around ten percent of the world's manganese production.

The recent boom in global mineral markets has led to unprecedented income for the Warnindilyakwa traditional owners through the payment of mining royalties to GEBIE*. In turn, GEBIE has expanded its operations and staffing placing increased pressure and demands on its directors.

'We have had to deal with a lot of challenges through this massive growth in income,' Mr Tony Wurramarrba, GEBIE director and ALC chairman, said. "There have been big changes over the past few years, a lot more responsibility and I am very proud of how we have dealt with this.
'We are working very hard to turn the lives of our people around. We've made some difficult decisions and are looking at longer term strategies and projects. Keeping in mind this boom will not last forever, we want to make sure there will be a better life for future generations.'
Economic development and tackling poor infrastructure, employment, training, education and health are key priorities for GEBIE and it might come as a surprise to learn they are literally paving the way to a new future.
Under a Regional Partnership Agreement with government and GEMCO, GEBIE is contributing $14 million towards major projects that include the sealing of a road between the two major communities of Alyangula and Umbakumba, construction of a new health clinic and staff accommodation, implementation of findings from an education review and capital costs for the fluoridation of water supplies.
'ORIC has worked directly with us on a number of governance projects,' Mr Wurramarrba said. 'There has been corporate governance training and we've made improvements to our rule book making sure GEBIE meets the requirements of the CATSI Act as well as obligations to our culture and community.
'The past few years has been a big journey for Warnindilyakwa people but we are now in a good place, sitting down as equals and ready to control our future development.
'GEBIE is leading the way.'

*Groote Eylandt Bikerton Island Enterprises (GEBIE) Aboriginal Corporation was ranked the top CATSI Act registered corporation in 2008/09 based on income and assets. See ORIC media release Top 500 corporations show strong growth
16 December 2010 (MR1011-19)
Visit the GEBIE website
Photos:
A sign welcomes visitors to the Dugong Beach Resort
Tony Wurramarrba, GEBIE director and Chairman of the Anindilyakwa Land Council
Poolside at the Dugon Beach Resort
Matt O'Hare and Ronald Mirniyowan work on GEMCO's land rehabilitation
GEBIE director Walter Amagula signs the Regional Partnership Agreement II with Minister Jenny Macklin
GEBIE Green Ant workers Kenneth Durilla, Dave Murrungun, Alvester Lalara and Jamain Barabara.