For Yaama Ganu Aboriginal Corporation, art means opportunities for community and cultural development.
Moree, New South Wales: Yaama Ganu Aboriginal Corporation is a well-connected not-for-profit Aboriginal art gallery and café. It displays paintings, sculptures and other works from art centres in central Australia, the Kimberley, Arnhem Land and far north Queensland—as well as by local artists of the Kamilaroi Nation. The works are utterly lovely; the business model is smart, and the corporation's standards are top-notch.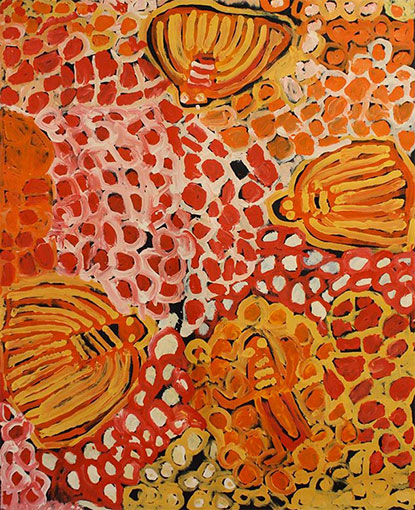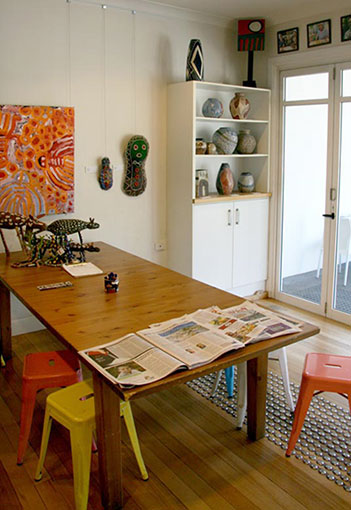 It's a commercial gallery, meaning it sells the art works, takes a commission and returns most of the money to the art centres, which in turn provide economic, social and cultural benefits to the artists and communities. All the money made through art sales, workshops, the café and catering—around half a million dollars each year—goes back into the business and the art centres.
The corporation emerged from some local relationships and its network is ever-extending. It is wholly owned by the Aboriginal Employment Strategy (AES), a national not-for-profit Aboriginal recruitment and group training company that was inspired by recommendations of the Royal Commission into Black Deaths in Custody and set up by Moree cotton farmer, Dick Estens, with the support of the cotton industry and local Aboriginal elders and leaders. In 2011, the AES secured dollar-for-dollar funding from the Indigenous Land Corporation to buy a building in Moree, and registered Yaama Ganu Aboriginal Corporation. Since then, the business has grown steadily, in terms of both revenue and relationships.
Not surprisingly, given the parent company's focus on employment, part of the business model of Yaama Ganu is to provide pathways to careers for young Aboriginal people. As well as supporting the development of artists, the café and catering business offer young Kamilaroi people training in hospitality. But the corporation's social investment—at both local and national levels—is broader: it aims to strengthen community and culture among Kamilaroi people, Moree residents, and Aboriginal artists and communities around Australia. So another activity the gallery does, whenever it has the chance, is hosting workshops with exhibiting artists, which involve people from local schools, nursing homes and surrounding communities. It's a hugely rewarding experience for the participants, and a great way to celebrate Aboriginal art and culture.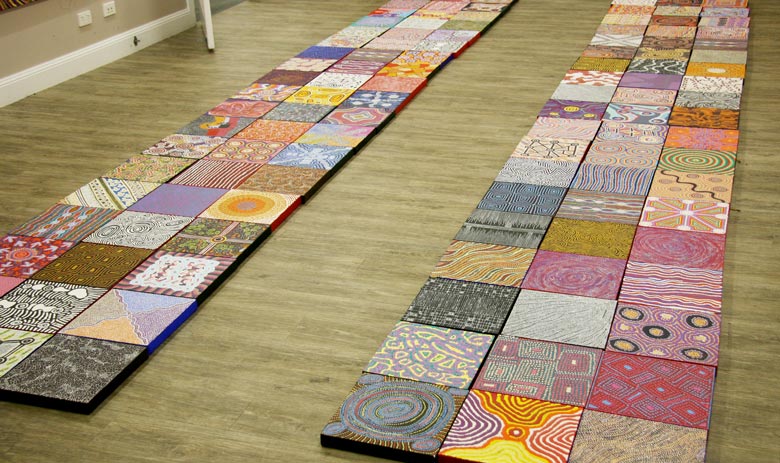 The corporation is weaving a strong web of connections. Seven years after its establishment, the gallery works with 24 art centres around central and northern Australia. (Two-thirds of those art centres are also registered under the CATSI Act.) In effect, the corporation provides sustenance and support to many other organisations in the Indigenous business and cultural sectors.
Yaama Ganu is also scrupulous in its role as a dealer in the Indigenous art trade. It is a proud member of the Indigenous art code, which means, in a nutshell, that it:
conducts business with the highest standards of ethics and respect
ensures artists understand the terms of their agreements and allows them to terminate an agreement within seven days of making it
provides buyers with accurate information about the provenance of each work.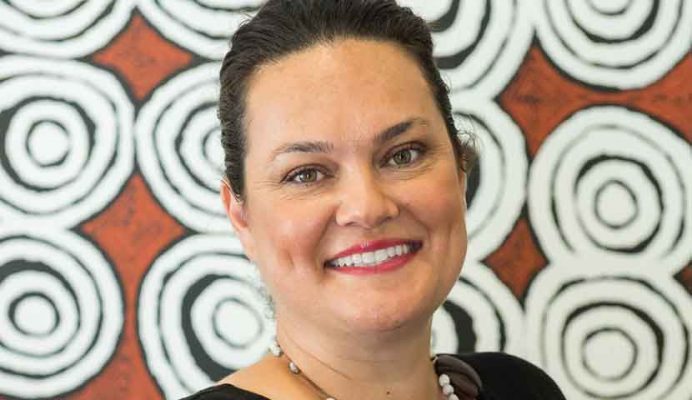 Kristy Masella, an Aboriginal woman, is both a director of Yaama Ganu and chief executive of AES, so she's the best person to describe the corporation's vision. We give her the last word:
The AES is very proud of its strong support and promotion of the Indigenous Australian arts sector. We are acutely aware that this sector provides significant economic, social and cultural benefits to local Indigenous communities. We are staunch in our commitment to Indigenous self-determination and empowerment through their real participation in the local, regional, national and international economies. Without this, many remote Aboriginal people and communities will forever be dependent on welfare. AES' vision is a career opportunity for every Indigenous Australian, and Yaama Ganu is a key part of that vision.
By investing in Indigenous art, we invest in the future and sustainability of our precious and unique remote Aboriginal communities, cultures and languages, and also in the continuation of Australia's greatest cultural gifts to the world and our most profound and important cultural export.