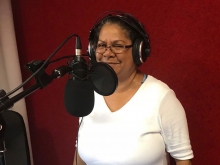 In its twenty years as a registered corporation, Larrakia Nation has weathered some storms. Now it's stronger than ever, and has plenty to celebrate.
Darwin region, Northern Territory: Having registered in 1998, for a full two decades now, Larrakia Nation Aboriginal Corporation has represented the interests of Larrakia people and assisted some of Darwin's most disadvantaged. In May 2018, its 600 members celebrated the corporation's 20th birthday at a festive family fun day.
Larrakia Nation is an important part of Darwin's community and economy alike. With annual income just under $5 million, it's a medium-sized not for profit corporation that provides community services, homelessness support, night patrol and day patrol, as well as land care and sea monitoring through a ranger program. It also runs activities to protect and promote Larrakia culture. It is best known for Territory Connect, a service that helps Aboriginal people in Darwin to return to their home communities.
The corporation's programs and services are in the main funded by government. It receives support from the Northern Territory Government, the Indigenous Land Corporation (ILC) and the Department of the Prime Minister and Cabinet.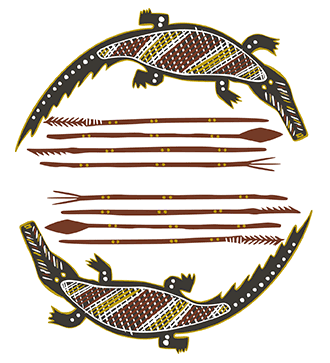 A couple of years ago the corporation accessed special regulatory assistance from ORIC to help reform its governance and resolve serious financial issues. The focus for that period was reducing costs and rationalising services. A key outcome was to ensure LNAC could continue delivering its important services.
One key change Larrakia Nation made during its special administration was to shift the structure of its board of directors from a family-based representational model to a skills-based model that includes up to three independent directors. The new model recognises that LNAC is a complex and diversified business with important historical and cultural objectives.
Today, Larrakia Nation runs 25 programs and employs 65 people, of whom two-thirds are Indigenous. The corporation has plans for business expansion that will see opportunities to employ up to 30 additional Indigenous people, with a mission to work together caring for land, sea, culture and people, and a vision for Living Stronger, Living Longer. It's also working with an education group to embed Larrakia culture into the Northern Territory's curriculum.
Larrakia Nation's chairman, Richard Fejo, is pleased with the corporation's current trajectory and is now looking to the future:
'We are a critical part of community service delivery in the Darwin region, and we need to keep extending, to lead the movement to improve the health and wellbeing of the Indigenous peoples of the Territory.'
For its 20th birthday party, Larrakia Nation held a family fun day at Darwin's Jingili Water gardens, with stalls, food and fun activities. (As well as music and dancing, think weaving, snake-handling and a crocodile-shaped bouncy jumping castle.)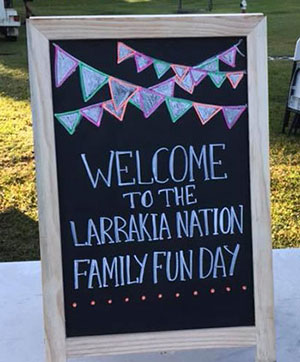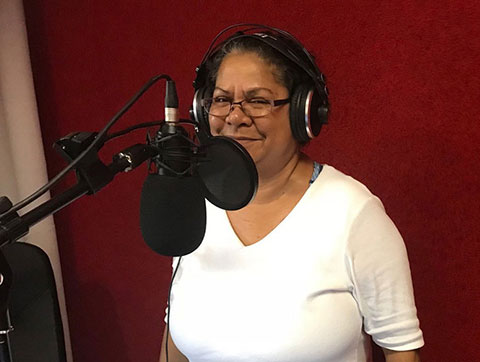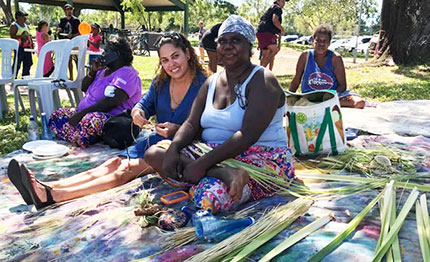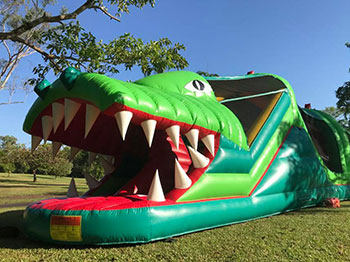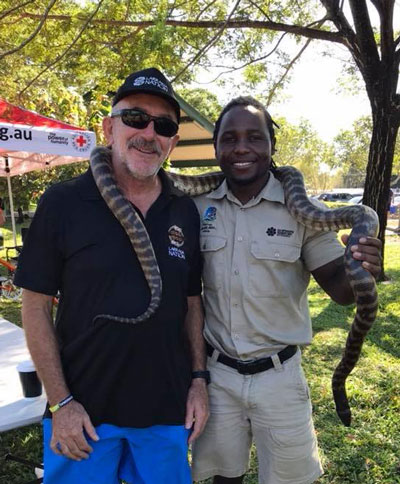 CEO Robert Cooper acknowledges the corporation's former trouble but remains firmly future-focused:
'We've gone from being on our knees, because of historical circumstances, to being profitable. So we can now reinvest our profits in the preservation and promotion of Larrakia culture.'
The Registrar is pleased to have assisted Larrakia Nation to strengthen its governance; impressed that the organisation is embracing all opportunities to respond to changing economic conditions; and not at all surprised that the membership is steadily growing, as the third, fourth and fifth generations of Larrakia people sign up to join this important corporation.
For more on Larrakia Nation, see its facebook or website, or access its documents on the public Register of Aboriginal and Torres Strait Islander corporations.