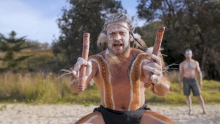 Coffee, country and culture—this Coffs Harbour corporation's dual focus on commercial enterprises and community development is working well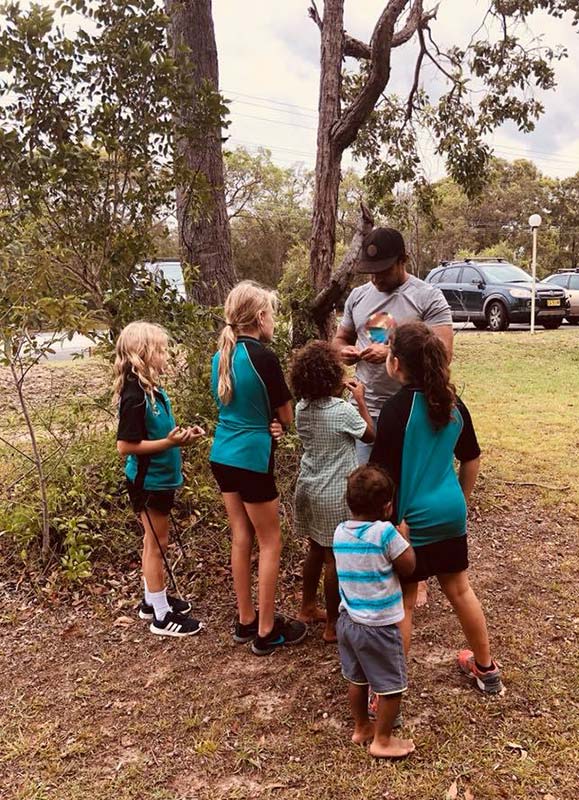 Coffs Harbour, New South Wales: In 2015, a group of six people from the mid-north coast of New South Wales registered Bularri Muurlay Nyanggan—'two path strong'—Aboriginal Corporation (BMNAC). Its broad objectives—to operate community enterprises, foster community development and strengthen cultural identity—are not uncommon. What makes BMNAC special is its combination of commercial and community enterprises—and the drive of its executive director, Clark Webb. In just a few years, the corporation has built a sustainable business model and achieved enviable success.
Strengthening Gumbaynggirr identity
On the community front, BMNAC runs three 'Goori learning centres' that open for a couple of hours after school in three locations. Students can drop in to learn some Gumbaynggirr language (more on that later) and do physical activity, sewing or cooking. Casual tutors employed and trained by BMNAC are on hand to support students to complete their assigned homework or to improve their reading. And the students' literacy levels are properly assessed through the corporation's partnerships with Southern Cross University (SCU). Clark Webb explains the purpose of the learning centres: 'We aim for our children to achieve educational outcomes equivalent to other Australian children in order to compete for real jobs whilst also being knowledgeable and proud of who they are as Aboriginal people.'
BMNAC also runs an annual cultural camp for around 100 Gumbaynggir children and their parents to spend time on-country learning Gumbaynggirr language—yes, language is a hallmark of this corporation—and culture through physical activity, bush tucker, damper making, stories, campfire yarns and social interaction. Initially parents were invited to accompany their children as part of the funding agreement with the Department of the Prime Minister and Cabinet, which at the time had a policy focus on 'parent and community engagement'. But the corporation found that the family focus helped to consolidate the experience for children, both at the time and afterward. So its practice of involving the parents persists.
Cultural and adventure tours
To offset the costs of the community development activities, the corporation operates a popular café-in-a-shipping-container at Sealy lookout, Wednesday to Sunday, and hosts cultural and adventure tours.
The monthly Giingan Gumbaynggirr Cultural Experience starts on the sky pier at Sealy lookout, where there are 180-degree views of the land to the coast. The group then walks up to a peak that provides 360-degree views. It's an important cultural site for the Gumbaynggirr people. They would burn the bush around the peak to maintain the view, and small fires up and down the coast would help them to maintain contact with others. The tour involves storytelling about the landscape, bush tucker, dancing and damper. It also won the silver medal in the 2017 Qantas Award for Excellence in Aboriginal and Torres Strait Islander Tourism at the NSW Tourism Awards.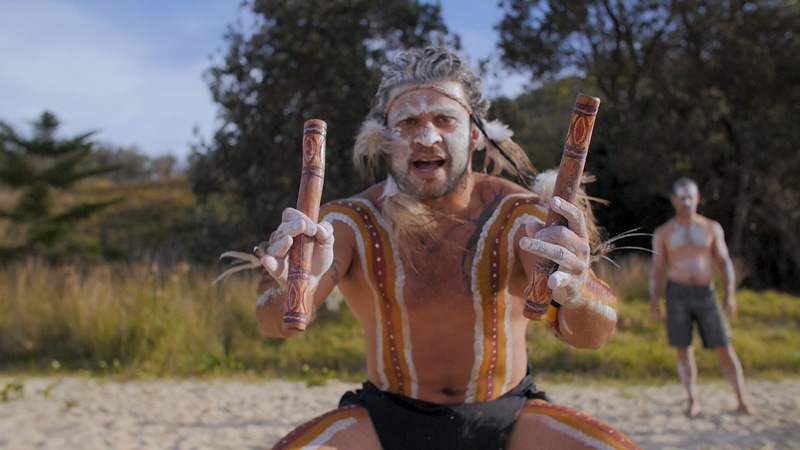 A stand-up paddle boarding experience—with bush tucker, stories and a bit of Gumbaynggirr language learning—is a recent addition to BMNAC's suite of services. The Wajaana Yaam Adventure Tours website cycles through these three tantalising calls to action:
Feel, touch and taste the soul of our country—cultural eco-tourism at its finest!
Paddle with the direct descendants of the world's first stand-up paddlers!
Connect to land and sea through stories and language, and collect and taste seasonal bush tucker!

The Coffs Harbour City Council is very supportive of BMNAC's cultural tourism initiatives, and recently produced a one-minute video promoting tourism to the Coffs coast:
Language revitalisation
Arguably the most exciting part of the corporation's work is its program to revitalise Gumbaynggirr language. The corporation has adopted a method called Accelerated Second Language Acquisition (ASLA) developed by Neyooxet Greymorning. Greymorning is a Native American (Arapaho) elder and linguist. In 2015 he visited Coffs Harbour to share his approach and teach the first five (of 21) skill-sets required to become fluent by this method.
The ASLA method mimics first-language acquisition for babies. Classes are immersive; no English is spoken. The teacher presents a series of pictures, describing each in Gumbaynggirr and using gestures and expressions to clarify what is what and what is happening. From the beginning, students are invited to identify—and say—common nouns and verbs, and very soon they are adding their own elements to the descriptions. A student who has acquired the first five skill-sets has the language competence of a three-year-old learning their first language.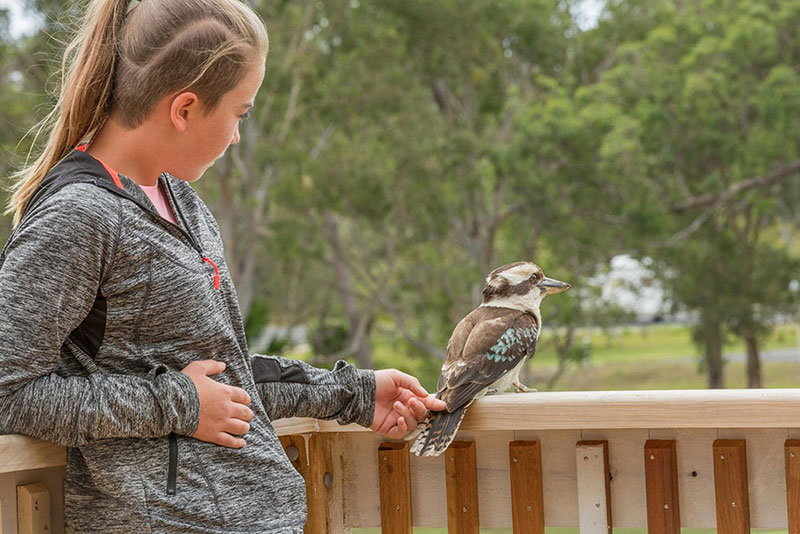 BMNAC teaches a Gumbaynggirr at every opportunity: in the Goori learning centres, throughout the cultural camps (where no English is spoken), on the cultural and adventure tours, and on its Facebook page.
The corporation engages around 300 people in language learning. Recently it won a grant under the New South Wales government program 'Our Languages, Our Way' to produce 60 highly proficient Gumbaynggirr speakers. To achieve that, in addition to the regular activities, BMNAC hosted three language immersion camps. It also produced valuable reference material by recording and documenting Bing Laurie, the last known person to speak Gumbaynggirr as a first language. Understandably, Mr Laurie is 'hugely happy' to hear and see more people speaking language and enthusiastic about teaching and passing on what he can. Video recordings are also used to test students' language acquisition. The practice of revitalising Gumbaynggirr language is central to BMNAC's mission—and powerful. To explain why and how, Clark Webb cites Gumbaynggirr elder Rose Fernando's statement that 'language is our soul':
Re-acquisition of traditional languages by Aboriginal people is intimately connected to positive outcomes in learning, wellbeing and health. It significantly increases our self-esteem and confidence, which leads to greater engagement in education and employment. Our language is our soul and it is also our power!
In July 2018 Professor Greymorning will return to teach more of his method.
In short
BMNAC has a simple governance structure—the directors constitute the entire membership—and a dual focus on commercial enterprises and community development activities. For tourists (and locals) there's coffee, paddling and cultural encounters, each of which can grow to meet the demand. The corporation aims to tap into 10 per cent of the annual $500 million that tourism contributes to the Coffs Harbour economy. All those earnings can then be put to good use for Gumbaynggirr people, with the ASLA language program as a foundation for Gumbaynggirr culture and community to flourish.