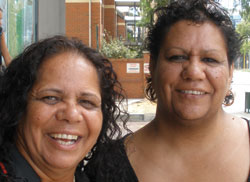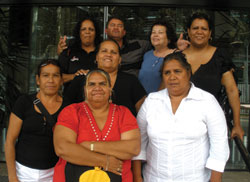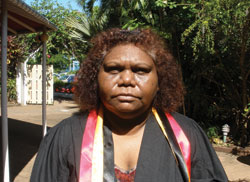 Being armed with the skills and knowledge for good corporate governance is the key to running a successful corporation. Thirty-three new business governance graduates from Aboriginal and Torres Strait Islander corporations across Australia now have nationally recognised qualifications and the skills and knowledge necessary to make a real difference in their communities.
The training programs, provided by the Registrar of Indigenous Corporations, are offered to directors, members and key staff from Aboriginal and Torres Strait Islander corporations. The purpose of the programs is to give people the necessary tools to govern and manage their corporations.
Graduation ceremonies were held in Darwin, Perth and Cairns, attended by participants from the Australian Capital Territory, Queensland, the Northern Territory and Western Australia. The majority of graduates received their Certificate IV in Business (Governance) while 10 were awarded a Diploma in Business (Governance) after completing their studies over 18 months.
Lee-Anne Taylor, a director of Jinjamarda Baba Aboriginal Corporation in Geraldton, Western Australia, said she was looking forward to using the knowledge she's gained while completing the course back in her community. 'I want to show leadership in my family and community—showing the young generation it can be done,' Lee-Anne said.
Graeme Miniter, a director of the South West Aboriginal Land and Sea Council said he thought the Certificate IV in Business (Governance) course was very worth while. 'Anyone sitting on a board for an Aboriginal corporation should consider doing it,' he said.
Training is an important part of the Registrar's role of providing public education. If you are interested in any of the training programs offered by ORIC, telephone 1800 622 431 or go to the ORIC website, www.oric.gov.au.