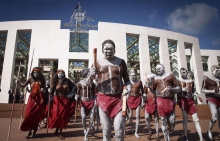 Yirrkala, Northern Territory: The Rirratjingu clan, traditional owners of land on the Gove Peninsula, is well-known for its leadership. In 1963, when the Australian Government excised over 300 square kilometres of land from the Arnhem Land reserve for bauxite mining— without consulting the traditional owners—five Rirratjingu brothers took action. Mawalan Marika, Mathaman Marika, Milirrpum Marika, Dhunggala Marika and Roy Dadaynga Marika led the 13 Yirrkala clans to create the Yirrkala bark petitions—the first documents to bridge Commonwealth and Indigenous laws.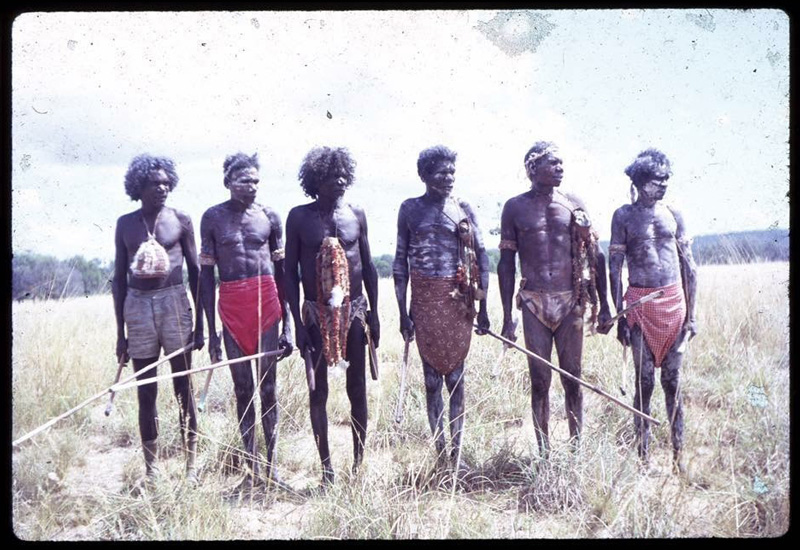 When the petitions failed to prompt a satisfactory response, Milirrpum Marika put the case to the Supreme Court in the Northern Territory. The court case also failed because, bound by the 'legal fiction' of terra nullius, the judge was unable to recognise traditional rights. But today, the petitions and court case are universally regarded as significant steps on the journey toward legal recognition of Aboriginal and Torres Strait Islander land rights.
The bauxite mine was a double injustice for the people of the Yirrkala clans. Having not consented to mining of their traditional land, they were to receive royalties well below the standard rate. But the Marikas were unwavering in their determination to achieve justice, along with sustainable economic and social development for their community.
In 1984 the family registered the Rirratjingu Aboriginal Corporation with clear goals. The plan was to use the royalties from the bauxite mine to build a pathway to economic independence, and to deliver social and cultural programs to advance the interests of the Rirratjingu people. And it worked.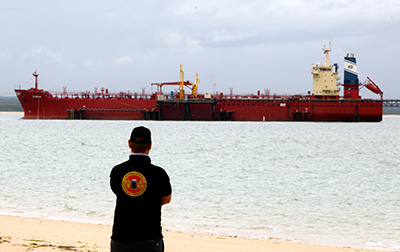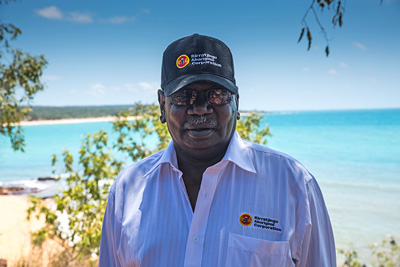 Business
The Rirratjingu have never been complacent or overly-reliant on royalties. Instead, they've worked hard to diversify their income—a strategy that proved to be smart when in 2013 the Rio Tinto aluminium refinery in Nhulunbuy closed.
In 2017 the corporation is running three successful businesses.
Bunuwal Investments, created in 2004, seeks business and investment opportunities to generate sustainable post-mining wealth, and owns 50 residential and commercial properties.
Bunuwal Fuel is a joint-venture company distributing diesel across the Gove Peninsula.
Rirratjingu Mining employs Aboriginal people at the Gove blue metal quarry, on the project to rehabilitate Rio Tinto's red mud ponds, and to do property maintenance in communities in Arnhem Land.
The results are impressive. Bunuwal Investments now owns 50 residential and commercial properties. In 2012 Bunuwal Fuel won the Rio Tinto distribution contract after competing against some of the biggest companies in the world, and in four years the business has tripled from 16 million to 50 million litres per annum. Meanwhile, Rirratjingu Mining's supply of quarry rock has surged from 16 to 70 thousand tonnes.
Chair of the corporation's board, Bakamumu Marika, commented:
Our parents and grandparents had a long-range vision. They set up the corporation and got to work planning, investing and building relationships. Everything was designed to secure the future for Rirratjingu, and we're determined to keep it going for the young ones and those who come after.
Community
Rirratjingu's achievements are not limited to its stellar investment outcomes. The corporation also:
sponsors sporting programs linked to employment, training, health and nutrition
contributes to the Buku-Larrnggay Mulka Art Centre (whose new performing arts stage has been named after the Rirratjingu land rights leader, Roy Marika)
through the Marrma' Rom Foundation, helps students go to school and university interstate
financially supports local musicians to produce recordings and go on tour
partners with other local Aboriginal corporations—Lirrwi Yolngu Tourism, to support ecotourism, and Dhimurru Land Management, to subsidise housing for Yolngu rangers.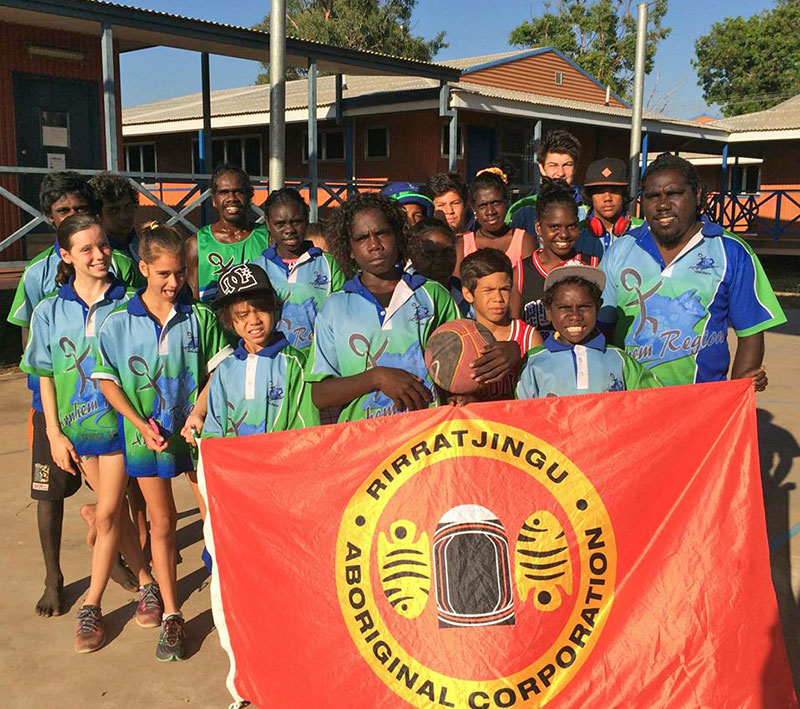 Another way in which Rirratjingu Aboriginal Corporation has demonstrated great foresight and initiative is its strong stance in relation to family violence. The corporation is the largest non-government financial supporter of the NO MORE campaign, raising $130,000 in funding for two anti-violence workers in East Arnhem Land. As a result, incidents of domestic violence in Yirrkala have reduced by 27.9%.
Vice-chair of Rirratjingu Aboriginal Corporation, Wanyubi Marika, understands family violence as a lapse in respect and urges everyone—particularly men—to take responsibility:
Family violence is fundamentally about disrespect. Addressing family violence is about addressing the abuse of power within a relationship. It's also overwhelmingly a men's issue, and we all have a responsibility to stop family violence in our community by setting the right examples for young men and calling other men out if they disrespect women.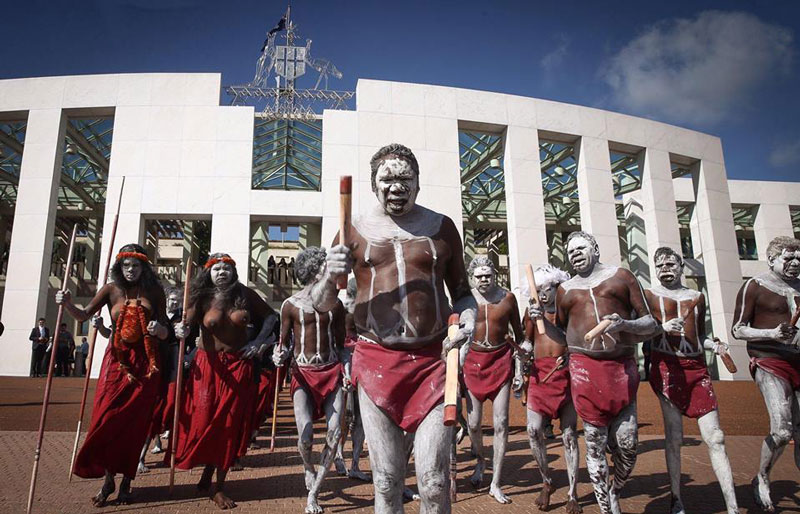 As part of the campaign, Rirratjingu dancers visited Parliament House in Canberra. Prime Minister Malcolm Turnbull praised their efforts, saying:
Thank you, LakLak Marika and your sister Kathy Marika, who led the Djan'kawu ceremony, the story of two sisters, a story of creation. Your dance brings a message from the beginning of time, a message of love, a message of respect, a call to men to respect women—the mothers who gave them life, the wives who give their children life, the sisters who carry their culture through thousands and thousands of years.
Rirratjingu's contribution to the campaign to end family violence was also recognised in the prime minister's ninth Closing the Gap report, 2017.
Clearly, Rirratjingu Aboriginal Corporation and its leaders have achieved extraordinary success, transforming a bad set of circumstances into an array of opportunities to strengthen and enrich the lives of Rirratjingu and other Yolngu people. There are sure to be many more opportunities into the future.
Sources
This story is based on the article Working to keep us strong: special report on the Rirratjingu Aboriginal Corporation, TerritoryQ, issue 16, July 2017
Information on the history and significance of the bark petitions is from the National Archives of Australia website Documenting Democracy—Yirrkala bark petitions
Thanks to Rirratjingu Aboriginal Corporation for assistance with photographs