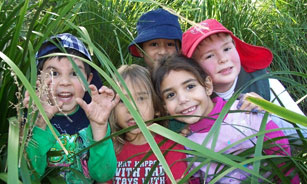 Coffs Harbour in New South Wales is known as one of Australia's popular holiday destinations; it is also home to the thriving Kulai Pre-School Aboriginal Corporation.
You don't have to spend very long at Kulai preschool to realise that the little ones are very well looked after. The preschool has been caring for and educating Coffs Harbour Aboriginal children since 1961. In fact some of the previous management committee members are former students of Kulai.
The preschool was the first Save the Children Fund program for Aboriginal children in New South Wales. It was originally situated at Wongala Estate (the Aboriginal mission) and later relocated to its current premises at Myuna Place. In 1989 the school became self-managing, with a management committee comprising parents and family members.
The preschool uses the Early Years Learning Framework curriculum, which emphasises that childhood is a time of 'belonging, being and becoming'. The philosophy encourages children to take pride in their community and culture and recognises the importance of stories, songs and language for developing a sense of identity. The children are also taught songs and greetings in the local Gumbaynggirr language.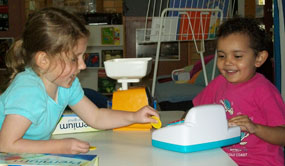 The community is very involved in the early development of their young ones, and the local Garby Elders have been happy to share their stories and knowledge with the children at Kulai.
Any program is only as good as the staff that teach it and, if the smiling faces of the children are anything to go by, Kulai preschool is lucky enough to have the best of the best. The aunties and Uncle Sid Brown, the school bus driver, enjoy a great reputation for being warm, friendly and professional, and are much adored by all the children. Sid Brown was recently awarded the Grace Roberts Aboriginal Community Worker of the Year award. Keith Rhodes, Mayor of Coffs Harbour said, 'Uncle Sid ... does more than just drive the preschool bus, he is a mentor, and adviser and provides a great deal of support to not only Kulai, but the whole community'. In 2003 Julie Carey the director received a regional NAIDOC award—the Many Rivers Council achievements award in the open category for quiet achiever.
Kulai's holistic approach to education and nurturing is also visible in the architecture of the building. Not too long ago, an extension was added to the existing structure. It was built to create an environment in which Aboriginal values and culture can be taught. The design creates a generous and organic space to give a strong sense of shelter and security. The shape of the floor plan was inspired by Aboriginal paintings of echidnas, which is the meaning of 'kulai'.
Kulai preschool seems to be well and truly focused on making sure that their children are well equipped for building happy and healthy lives in the future.