Artists working with Iwantja Arts and Crafts Aboriginal Corporation have been recognised again and again lately—in Queen's birthday honours, a digital art award, on the cover of Vogue magazine and in Australia's most significant portraiture prize.
Indulkana, APY Lands, South Australia: Iwantja Arts and Crafts Aboriginal Corporation is one of seven Aboriginal-owned art centres operating in the Aṉangu Pitjantjatjara Yankunytjatjara (APY) Lands in the north-west region of South Australia.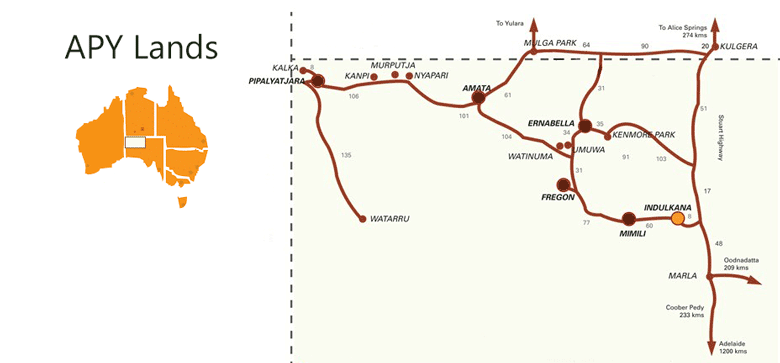 It goes without saying that Aṉangu are resilient. After the myriad deprivations of colonisation came the devastation of British nuclear tests at Maralinga. And still, traditional culture remains strong among Aṉangu.
The Iwantja website proclaims that the corporation also has strong governance culture—and that's not just lip service. Year after year, Iwantja lodges timely reports with the Registrar, even in this year of extreme weather events and a global pandemic, and despite being in one of the most remote parts of the country, with English as a third language after Pitjantjatjara and Yankunytjatjara.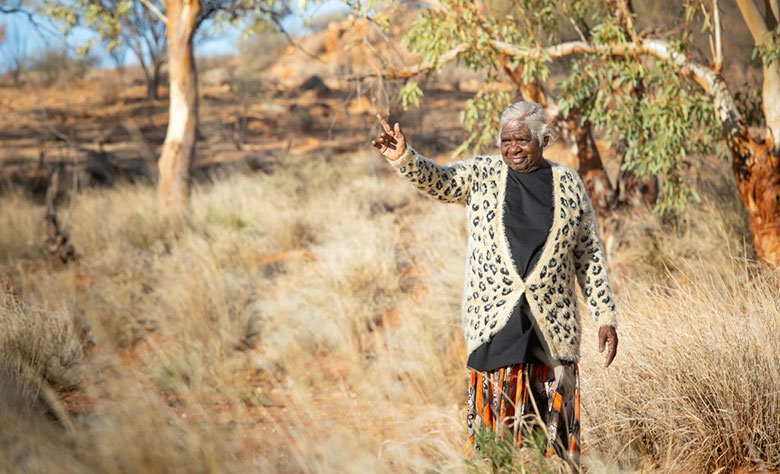 Given the gap between traditional governance and white-law governance, it can be challenging to meet the needs of both. Vicki Cullinan, Iwantja chairperson—who also works as an artist, chairs Indulkana Council and serves on the boards of the APY Collective and Desart—explains that Iwantja meetings are always translated, so people can consider the issues in their mother tongue, and describes being guided by the past and oriented to the near and far future:
[Our meetings] empower Aṉangu to think about the future of Iwantja Arts. We make strong plans for our future, and the future of the next generation. The Elders worked hard to start this business, and we continue to work hard to ensure that artists' careers and goals are constantly being progressed, that opportunities for employment, income, and strong artistic outcomes are available to the artists who work here.
At every meeting, whether of all the members or only the directors, everyone has a voice:
Our meetings give everyone the opportunity to talk. We listen to everyone; this is our way, that every voice can be heard and every opinion accounted for. Sometimes young people have ideas and different thinking than the elders. This is good; we want to stay relevant for the young generation, and create projects and opportunities that will engage them also. We also take advice and opinion from our manager, our accountant, and support bodies such as the APY Collective and Desart. The more information we can get, the more informed our business choices are.
Collectively, the current board of Iwantja Arts has a wealth of experience, and it is mindful of empowering young people to become involved:
Iwantja Arts is an open space that listens and supports young people. We often have young people sit in our directors' meetings to hear the thoughts of us the current directors and artists. We are making strong plans for our art centre, for today, tomorrow and way into the future. We are constantly thinking about the next generation, how to keep them involved and engaged with the art centre. We have made several multimedia projects that were specifically designed to engage young people. We are very proud of these projects that have brought together so many young people into the art centre. The public success of these projects pushes us on to go further and keep working on cross-generational projects where we can share knowledge, skills and on-site experience.
Iwantja Arts art centre started in the late 1970s after two artists travelled to Canberra to lobby for funding. One of those artists, Alec Baker, is still painting at age 88, and still serving as a director of the corporation. Below you can see all eight directors of Iwantja Arts Aboriginal Corporation: Alec Baker and Peter Mungkuri; Betty Chimney and Nellie Coulthard; Rene Sundown and Rosalind Tjanyari; Vicki Cullinan and Vincent Namatjira.




Almost one in five residents of Indulkana community are members of Iwantja, indicating both that art is important to Aṉangu, and that this corporation is powerfully community-driven.
And speaking of power, there have always been great artists in the desert. The most famous example is watercolour artist Albert Namatjira, Vincent's great-grandfather. Iwantja artists draw inspiration from Country, culture, the Elders, and (for some younger artists), pop culture. In recent decades the audience for Indigenous art has grown much, much larger, with recognition coming through art prizes as well as sales sufficient to sustain livelihoods.
Despite the global pandemic and impacts of COVID on remote communities, and Australia more broadly, Iwantja Arts has maintained strong sales and strong income for artists. Iwantja Arts also receives support through IVAIS and state-based Covid-relief funding.
In fact, Iwantja artists have had a huge year, with accolades flowing almost continuously.
In June 2020 two directors of Iwantja—Peter Mungkuri and Vincent Namatjira—were each awarded an Order of Australia medal.
In August 2020 an inter-generational video project by Iwantja Young Women's Film Project called Kungka Kunpu—meaning 'Strong Women' in Yankunytjatjara—won first prize and the acquisition prize in the City of Melville's HCP Digital Art Prize.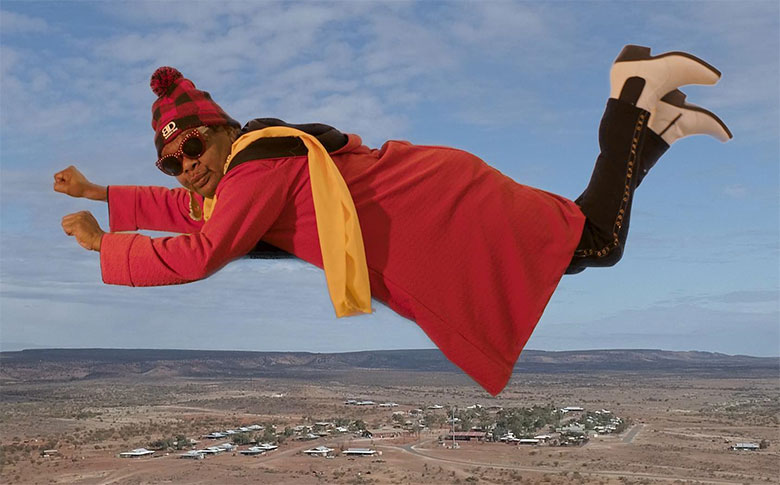 Combining animation, visual effects, dancing and lyrical narration, it's a hilarious take on pop culture with the land and sky of Country as the backdrop. Kaylene Whiskey explains its origins:
We want to show a strong, positive message about life in a remote Indigenous community—us young women here in Indulkana love to dance and have fun and make each other laugh. We're proud to live on our land and hold on to our culture and our language. Us younger ones are from the generation that grew up with Coca Cola and TV as well as tjukurpa (cultural stories) and bush tucker, so we like to have a bit of fun with combining those two different worlds.
Congratulations, kungu kunpu of Iwantja!
In early May, Vogue magazine commissioned Betty Muffler (via curators Kelli Cole and Aidan Hartshorn at the National Gallery of Australia) to create a painting for the cover of their September issue. For details, read the curators' story of 'Hope'. For Iwantja directors, it's an important link in a chain of big wins. Betty Muffler commented: This is the first time in the history of Australian Vogue that an artist has been on their cover – and it's by me, a proud Aṉangu woman.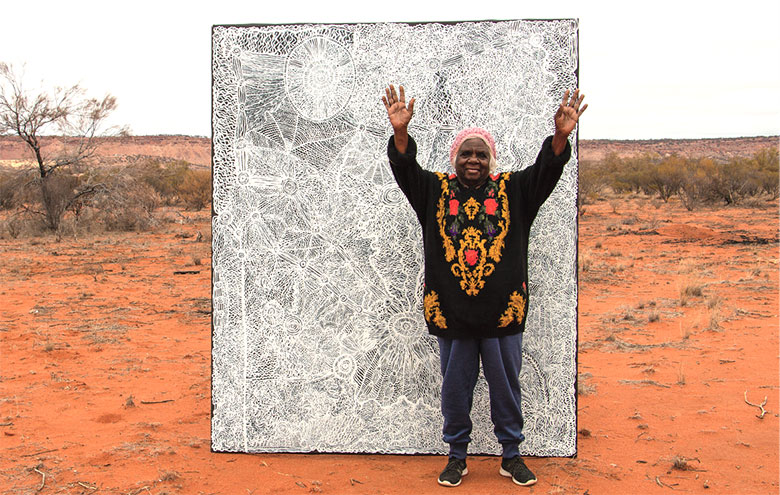 When the finalists for the Archibald Prize were announced on 17 September, portraits by no fewer than three Iwantja artists were included: Tiger Yaltangki, Kaylene Whiskey and Vincent Namatjira. On Friday 25 September, Vincent Namatjira was announced as the winner for his portrait of himself alongside legendary footballer Adam Goodes.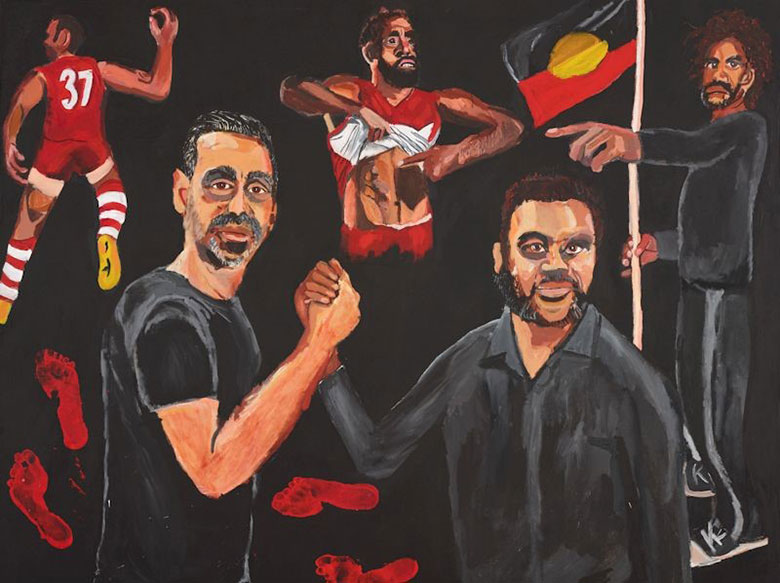 Vincent is the first Indigenous Australian to win the award in its 99-year history. In his comments he pays tribute to his subject and inspiration:
I'm so proud to have painted Adam Goodes; he is a real hero for Australians and Indigenous people all over this country. Stay proud, stay strong and believe in yourself.
Director Peter Munkguri sums up Iwantja's big year as follows:
Iwantja Arts is a very strong art centre. We work hard here, all the artists are working their own way, and we are lucky to have won many medals and prizes! We are very proud of our art centre, our business. We will keep working together this strong way, staying strong and teaching the next generation.
In short, as well as producing a cornucopia of great art, Iwantja is a model Aboriginal corporation in terms of stable, committed governance—excellence on all fronts.