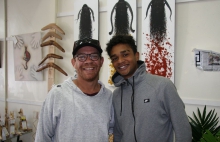 This month we feature a corporation that puts trust in people at the very edge of society—and generates high-value returns.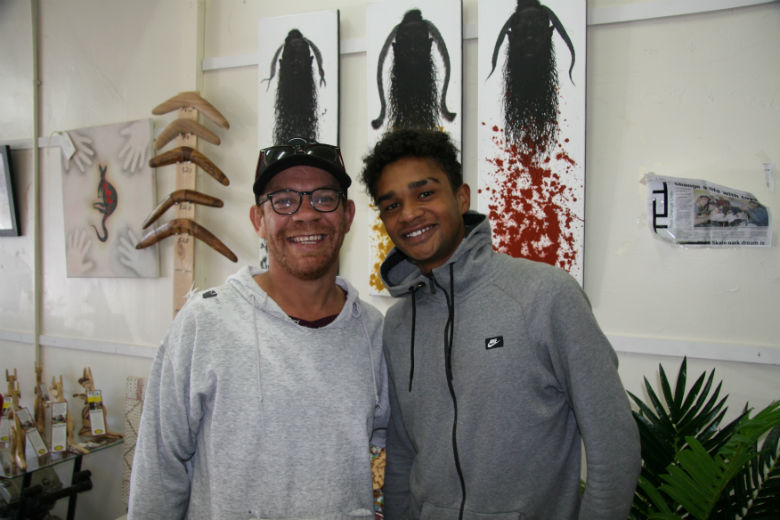 Casino, New South Wales: Pastor Peter Boughey brings a quality of quiet determination to his role as chaplain at Acmena Juvenile Justice Centre in Grafton. Having worked in the system for years, he has seen many people return again and again. Some he could see were natural leaders, but instead of embracing that potential, they would go on to Kempsey gaol.
At any one time, seventy to ninety per cent of these juvenile detainees are Aboriginal. Many lack any sense of direction or purpose. They have no experience of work, and incarceration is a stigma, so their post-release prospects are extremely limited. Some are keenly aware they have no idea how to live in society. One detainee asked of the chaplain: 'When I get out, can you teach me how the world works?' 
It was a great prompt for the pastor. He decided to take action, to forge a pathway for these young men, from detention to a happier future.
Breaking the cycle of incarceration is a complex challenge. It has involved a huge investment of time, money (mostly the pastor's own) and above all, trust in these young men. Upon release, Aboriginal men aged 16 to 21 are invited to the 'Toys Change Lives' (TCL) workshop to build wooden toys and paint them in their own design. If they pursue the offer, they are contracted to work for around 15 hours a week. It gives them a place to go and the task of making the toys gives them a good range of skills—'skills beyond my expectations' is how one participant described his learning. 
As well as the particulars of making, painting, storing, presenting and distributing the toys, the men learn how to work: to follow procedures, manage time and mitigate risks; to follow through with commitments; and to take initiative. They also regain a sense of pride—particularly when orders come through from the online shop.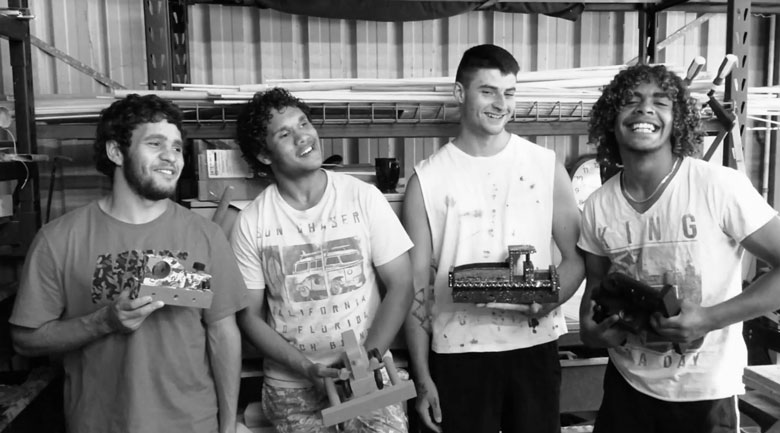 TCL started in Pastor Boughey's garage in 2013. Nine others joined the pastor on his mission, including Aboriginal people in the juvenile justice sector and from business, and in 2014 they registered Keeping Our Freedom Youth Indigenous Corporation. 
The program persisted for a few years on the strength of small donations and grants—and in 2017 the TCL workshop moved to commercial premises in Casino with a shopfront open to the street. There will always be a need for some funding because the operation is to a degree intrinsically inefficient. But the five-year plan is to be 80% sustainable after three years.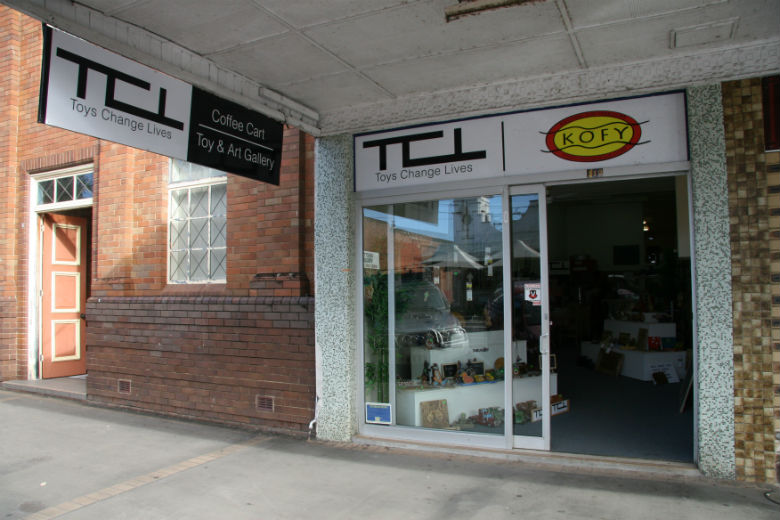 The program has already been formally recognised by the local council, a member of the New South Wales government, and the premier herself. Local businesses have also endorsed it. But the best evidence for this corporation's success comes from the young men who have taken the opportunity it offers to turn their lives around.
Leonard Hickling and Taye Torrens are both now employed by the corporation, and they were happy to share some of their story. When asked what it is about the program that worked for them, Mr Hickling started by describing the TCL workshop as 'a healing place', saying that 'there's healing in doing the art itself, as well as Pete believing in us', and adding that he's seen people emerge from 'a very dark place' and change their lives in a short time. Both he and Mr Torrens talked about the pastor's openness, how they felt they could call on him at any time, and how important it is to them that Pastor Boughey 'never sees you as a failure'. 'Even if you did the worst, he'll still take you under his wing.' But it was 18-year-old Taye Torrens that seemed to nail the question of how and why the program works when he said:
Trust. He trusts us.
Given the cost of detaining a person in the juvenile justice system—four to five hundred dollars per day—any reduction in the rate of recidivism is good news for the public purse, so this corporation is clearly achieving big wins all round. Pastor Boughey must be proud of his work, but he makes it sound just like business as usual: 'I'm passionate about what I do.'