SPOTLIGHT ON August 2015
The Pilbara, Western Australia: Ngarliyarndu Bindirri Aboriginal Corporation (NBAC) is one of the oldest Indigenous organisations. Located in Roebourne in the heart and heat of the country's mining region, it was established in 1970 when it operated first under the name of the Ngurin Resource Centre and later the Roebourne Workers Association.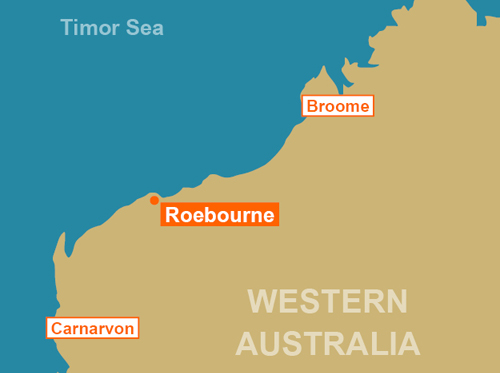 Roebourne is Ngarluma ngurra (land) and has a predominantly Aboriginal population made up of speakers of the several traditional Pilbara language groups. These days the corporation provides a range of services and is a lively community hub.
'We are an organisation with a long proud history and today we are also self-funded, 100 per cent self-governed, and 80 per cent staffed by our own people,' said Mr David Walker, NBAC's chairman and Ngarluma elder.
Everyone knows that it's the old people who are the secret to NBAC's success. 'They are here to guide us. They tell us what to do,' said Mr Walker. 'We are fortunate to have old people of many nations live with us in our little town.'
NBAC welcomes their ideas and their stories. 'We need to listen carefully to what they say—then we go and get the job done,' said Karen Garlett, the operations manager for NBAC's Ways2Work project.
Sometimes NBAC may need some extra help with a project but it's always 'our old people who make the decisions about our business—and that is self-determination,' Karen said.
NBAC's backbone is its gardening and landscaping business, Brida, which started back in 1974 (as Leramagardu Gardening). With the motto 'proud of what we do' Brida has grown into a business with a strong, hard-earned reputation for quality work. This 100 per cent Aboriginal-owned business has just clocked up an astounding 260,000 hours without a single 'lost time injury'—earning for Brida yet more respect in the mining and contracting world.
With a team of about 30 gardeners, Brida is a true social enterprise proving, time and again, that it has the skill and 'what it takes' to deliver high-level service to contract clients. It's little wonder that in the Pilbara it's the Aboriginal business of choice and has a solid waiting list of jobseekers wanting to join. While waiting jobseekers are encouraged to work with the Yirramagardu Crew who primarily take care of the old and frail in the community. Crew members carry out yard work for residents or look after common areas until a position with Brida becomes available—or until they get their driving licence!
Another NBAC success story is the Red Dirt Driving Academy. This excellent initiative is seeing local people teach other local people how to drive safely and to look after their licences. Since 2011 'the academy' has been overwhelmed by demand. Even the nearby regional prison authority wants to work with Red Dirt.
It's been a phenomenal project which has had the full support of Roebourne's elders. At last count, Red Dirt Driving Academy has helped over 1,000 community people negotiate the licensing system, resulting in 421 learner permits and 159 full driving licences—very big numbers for a project of this kind in a small regional town and life changing for all the new drivers.
A few months ago NBAC was acknowledged across Australia when it was presented with a national award for its achievements by the Australian Road Safety Foundation. 'We were thrilled to bring back such a prestigious national award to our little community,' said Annette Kelly, Red Dirt's team leader. 'It's a really big deal.'
And in keeping with the driving theme, in May 2015, NBAC unveiled a road safety mural welcoming visitors to its northern town. Yet another uplifting program carried out by NBAC and local partners for all Roebourne residents to enjoy.
With more and more people needing a driving licence to carry out their daily business, or to improve their job prospects or to take advantage of life's opportunities, Brida, Ways2Work, the Yirramagardu Crew and the Red Dirt Driving Academy are making a very big contribution—the elder's way.
Well done NBAC.
NBAC is involved with a wide range of projects, including Centrelink, Ways2Work, a weekly community calendar and the elders' yarns (a quarterly 'yarn' where many are invited to come but only the elders speak). The corporation is also part of an exciting local partnership aimed at 'closing the gap' and delivering Indigenous advantage for local people. NBAC continues to invest its resources in community needs and will keep going until it achieves 'Wellbeing and self-determination' for Ngarda Ngarli Ngarliyarndu (all Aboriginal people in and around Roebourne)'.
'You have to start with the people—especially the old people. You can't do anything on your own. They have the good ideas of what to do and we ask them straight.'
For more information see http://www.bindirri.com/
All photos: Ngarliyarndu Bindirri Aboriginal Corporation (NBAC)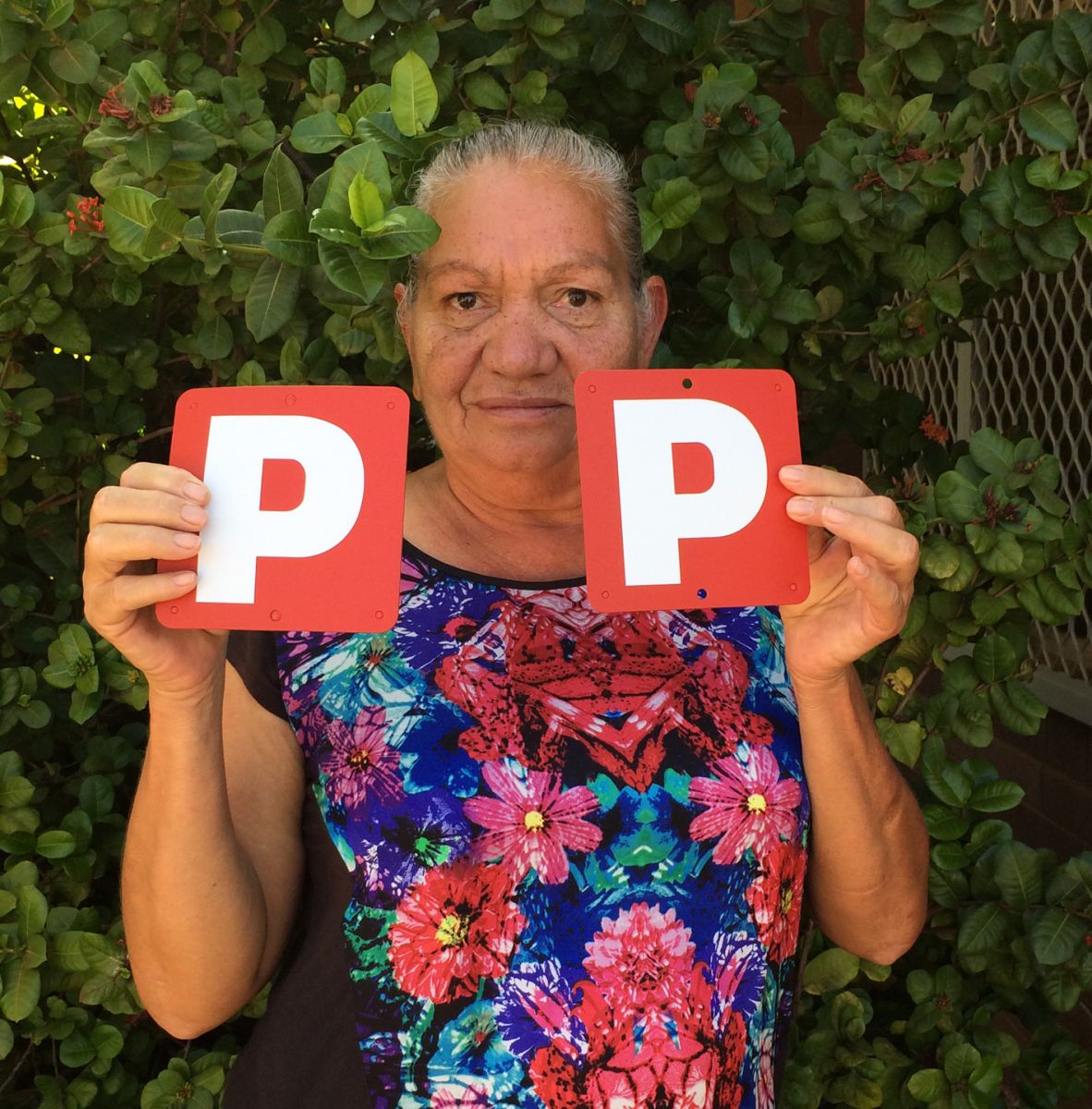 Roebourne resident and community leader, Mrs Nellie Connors, with her recently acquired 'Ps'.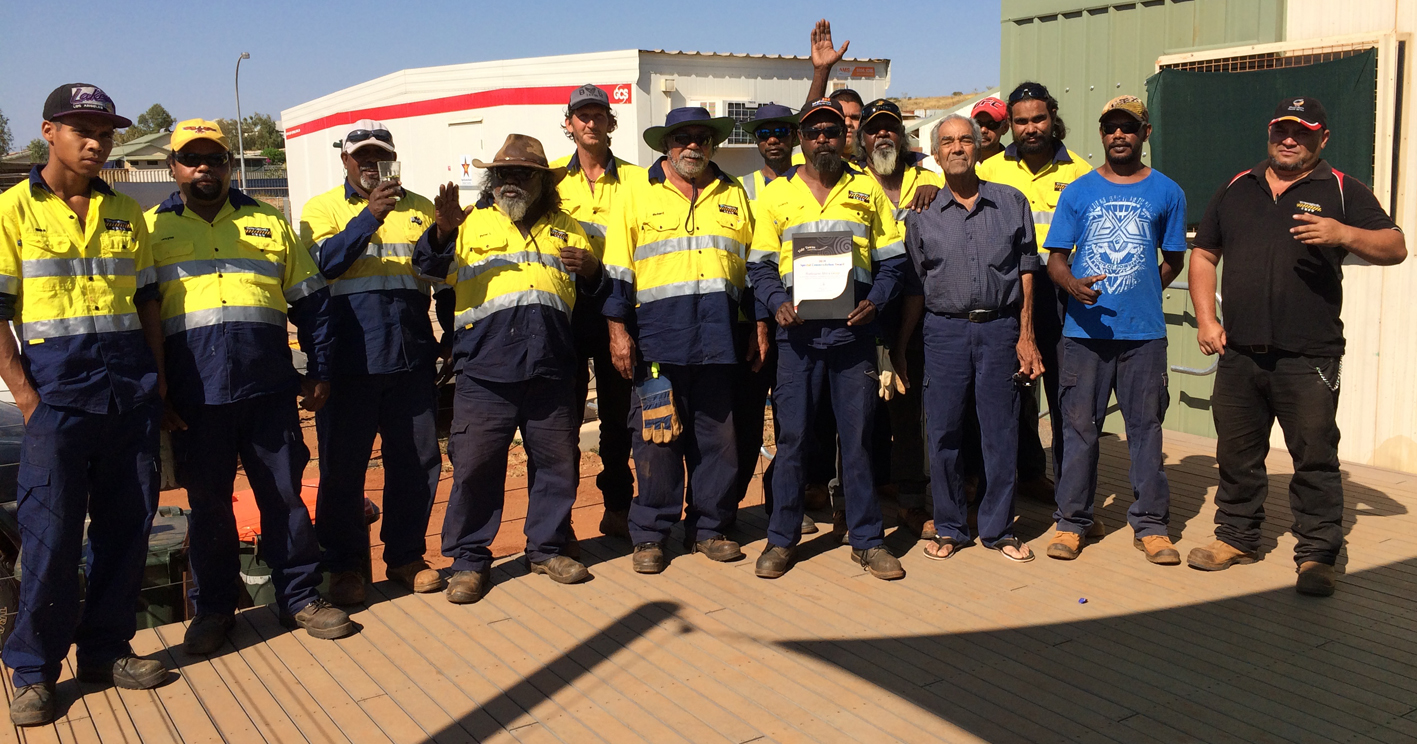 The Yirramagardu Crew with chairperson, David Walker (front, third from end right), on the day they were presented with a Tidy Towns award for Roebourne.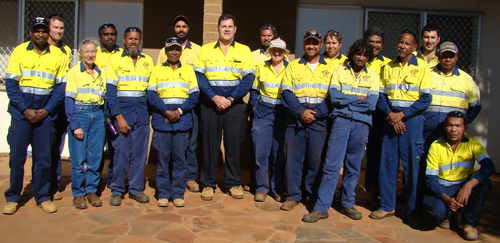 Brida started in 1974 as Leramagardu Gardening. Still 100 per cent Aboriginal owned, Brida has grown into an enviable contract partner to local government, Rio Tinto, Woodside and Sodexo—and pays all of NBAC's bills.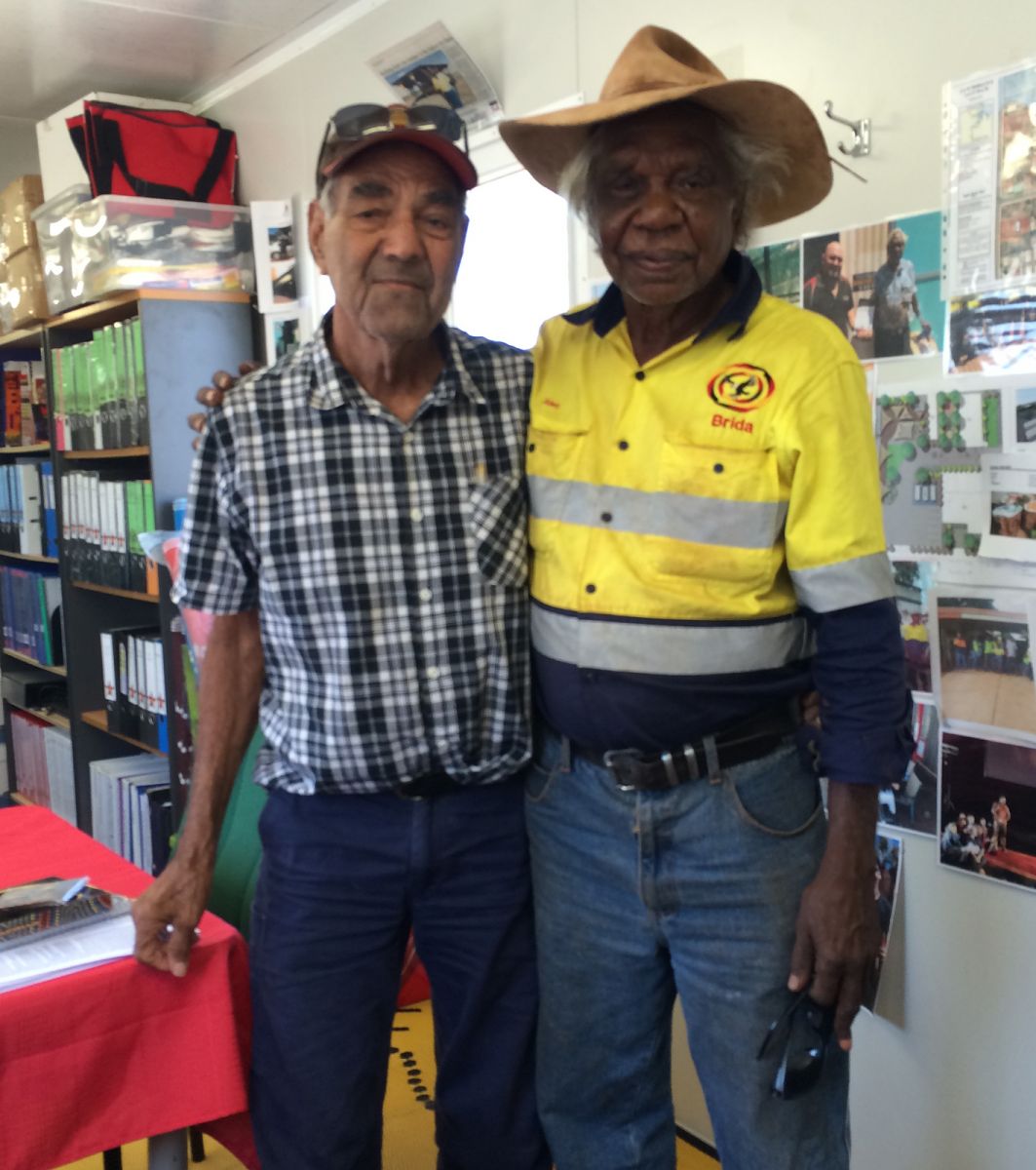 Directors: Ngarluma elder David Walker (left) with Banjima elder Alec Tucker at work at the NBAC Roebourne office.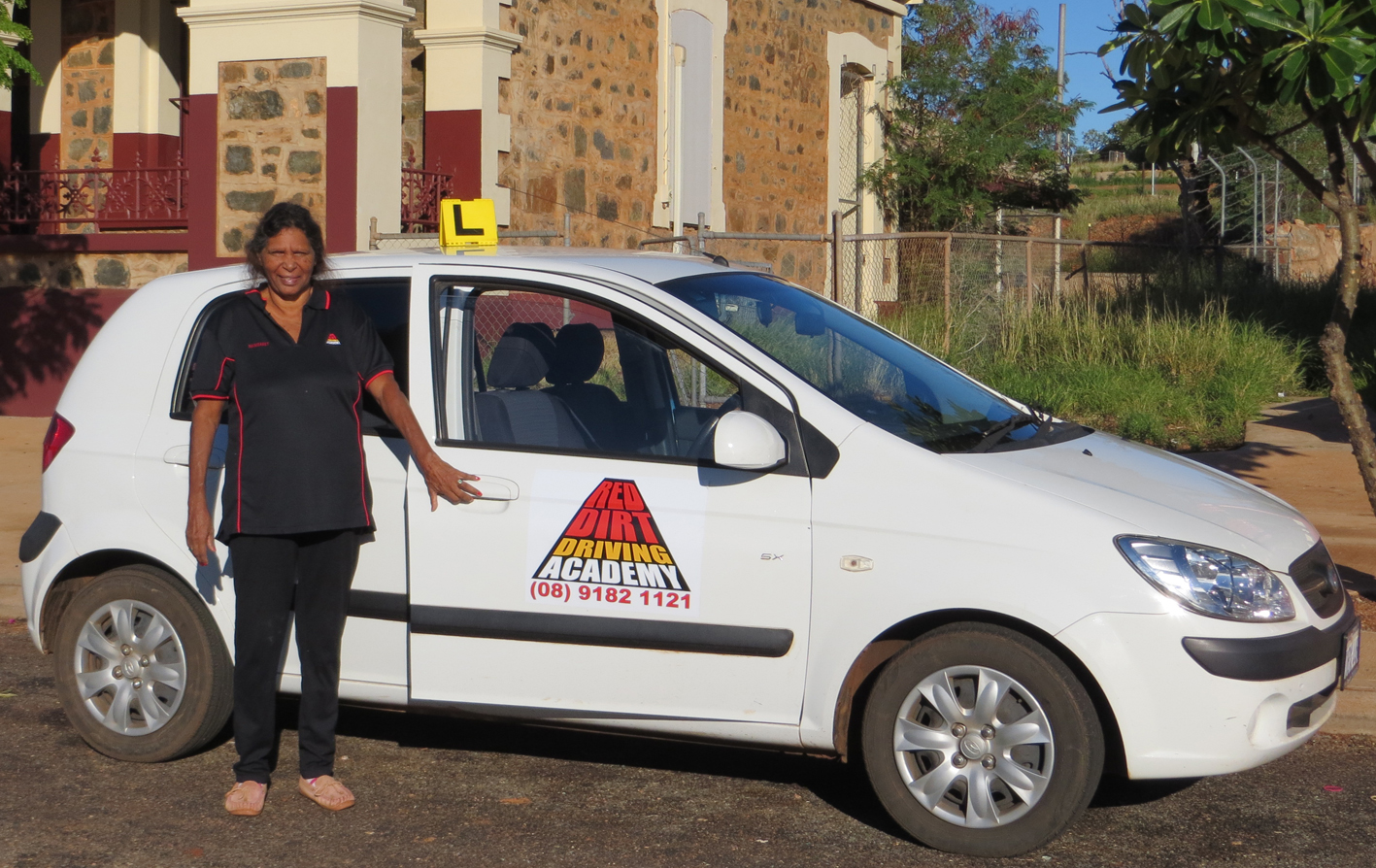 Red Dirt Driving Academy's first proud instructor, Mrs Margaret Read, with one of the academy's vehicles. Dual control cars were supported by the State government and local companies.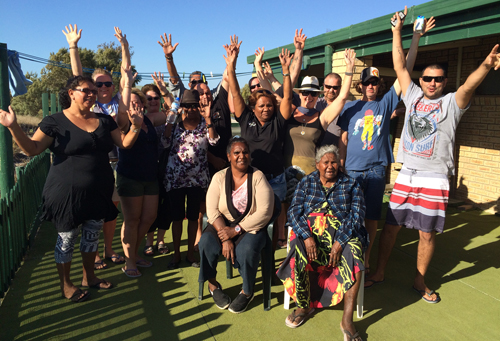 After months of work, NBAC management and elders celebrate finishing the 2015−20 business strategy called 'Together we can'. With a team like this—they most definitely can!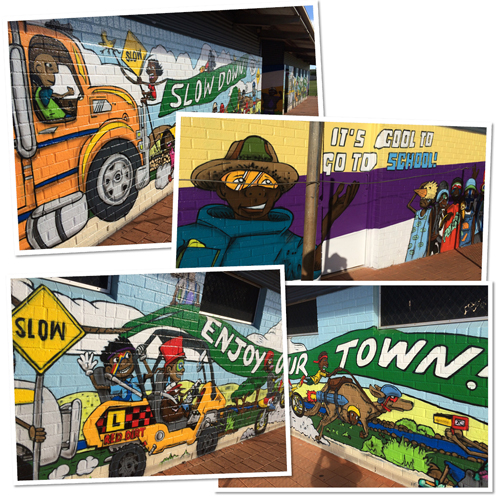 On 5 May 2015 NBAC unveiled a road safety mural welcoming visitors to Roebourne in partnership with Yijala Yala, the City of Karratha and the talented artists and kids of Roebourne.