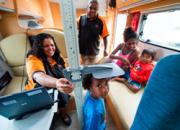 Mulungu Aboriginal Corporation Medical Centre (ICN 1881)
North Queensland: Mulungu Aboriginal Corporation Medical Centre is an Aboriginal community-controlled health organisation working to improve the lives of Indigenous people in and around Mareeba.
The centre was established in 1991 and incorporated under the CATSI Act in 1993.
The rural town of Mareeba—a word from local Aboriginal language meaning 'meeting of the waters'—is located on the Atherton Tablelands where the Barron River meets Granite Creek. Traditionally Muluridji people inhabited this land.
'Although the bright lights of Cairns are only 65 kilometres away we feel like a stand-alone, small country town,' says chair of the Mulungu board of directors (and valued volunteer) Alan Wason. 'We have a population of 10,000 and our own identity separate from Cairns.'
The town of Mareeba may be a little tucked away but it has much to offer, including Mulungu Aboriginal Corporation Medical Centre—a bright, open, modern building—which employs a large professional staff who work as a team and support each other. Everyone is passionate about providing top quality holistic health care to the community through Mulungu's programs and services.
'We see the best way to build capacity and capability within our corporation is by encouraging strong leaders, maintaining effective governance, ensuring strong systems, and keeping focused on accountable performance management,' says CEO Gail Wason.
Mulungu's mission is to provide comprehensive primary health care to the community in culturally, socially and emotionally appropriate ways. It's about handing back power to the people to manage their own health, wellbeing and spiritual needs. So as well as providing clinical health care services Mulungu 'auspices' other important primary health care programs, including the Mareeba Children and Families Centre (CFC), Mareeba Parent and Community Engagement (PaCE) Program, and the Mareeba Young and Awesome Project (MY&A).
The MY&A Project tackles the problem of binge drinking in the community. Its aim is to motivate young people (aged 12 to 25) to get involved in constructive activities that they might enjoy—and to get them away from drinking alcohol. This two-year project is funded by the Australian Government.
'We help our clients to make informed decisions,' says Gail Wason. 'We work in health but we also work across education and job opportunities. Our model supports individuals who want to do the best for themselves, their family and their community.'
It's all about changing and improving lives.
To learn more about Mulungu Aboriginal Corporation Medical Service visit http://mulungu.org.au.
All photos courtesy of Mulungu Aboriginal Corporation Medical Service

The Mulungu Aboriginal Corporation Medical Centre at 162−164 Walsh Street, Mareeba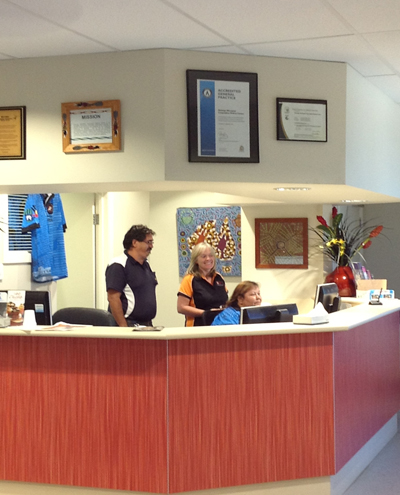 The welcoming reception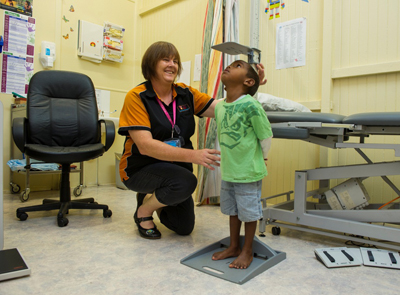 Getting checked out. Mulungu nurse Julie with a patient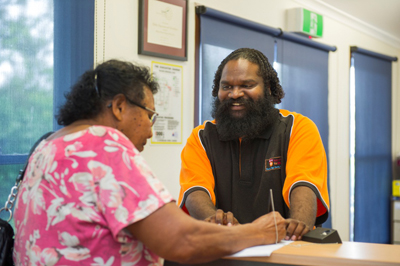 Mulungu health worker Bradley with a client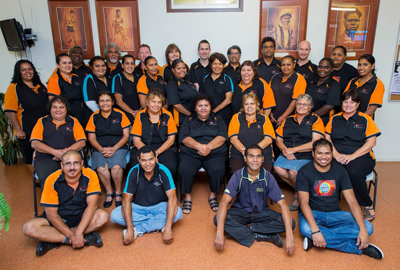 Some of the Mulungu staff