New recruits to your staff or board bring new energy and ideas, and stimulate growth. But how do you ensure that the growth – of the corporation and the new person – is easy and smooth, not tense and uncomfortable? You need a good process for getting your new people on board. That's what this issue of the Oracle is about.

I moved 6000km away from home because this is a strong organisation that I really believed in. When they do your interview they really let you know about the job. They are thorough on the information they give, on their values, beliefs and structure. From the get-go you want to work for an organisation like this.

Dominique Smith, manager of
Marninwarntikura's Children and Parent Centre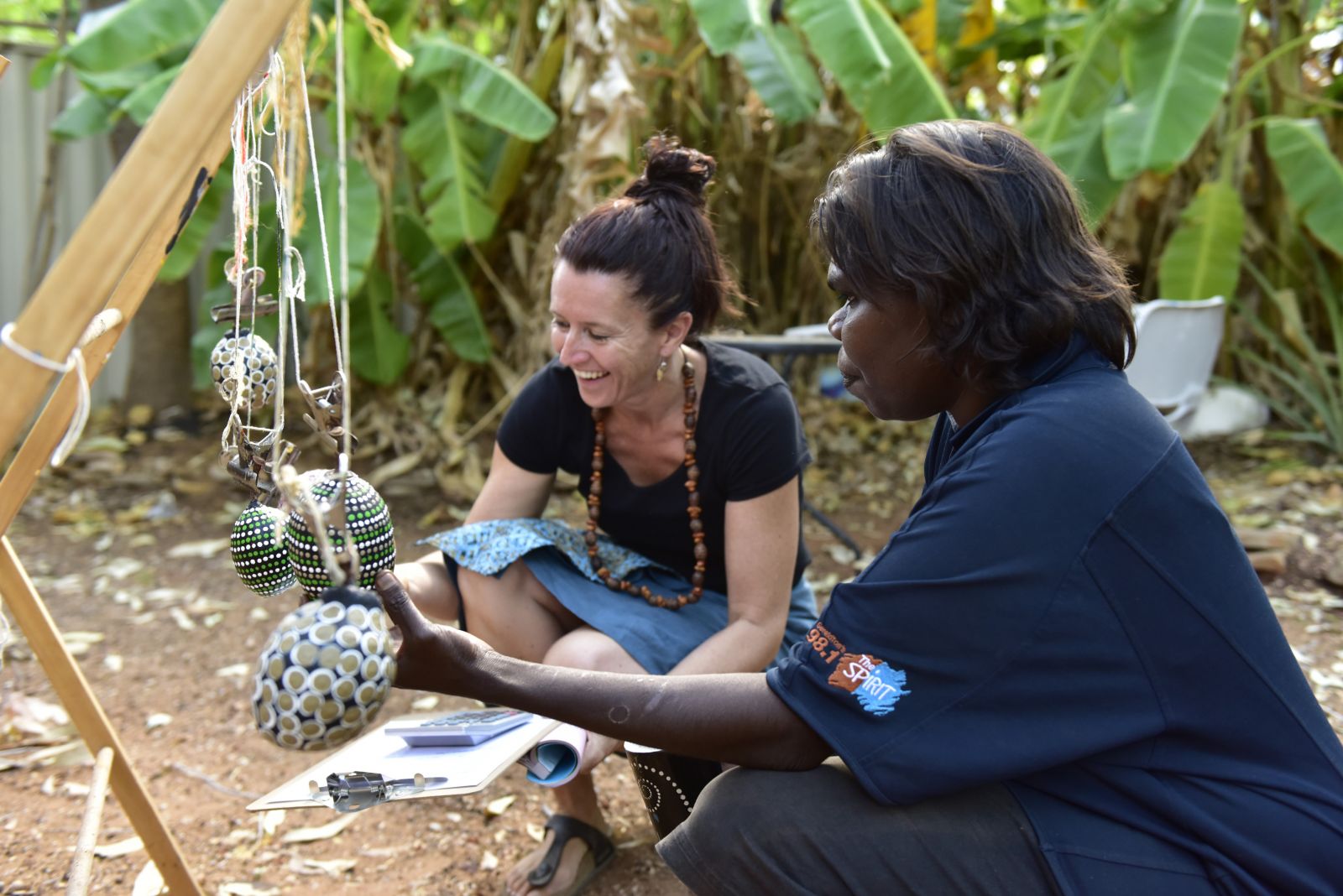 | | |
| --- | --- |
| | Marninwarntikura Fitzroy Women's Resource Centre runs a studio to support women to turn their art practice into a source of income. The corporation was a finalist in the 2016 Indigenous Governance Awards. Pictured is Marnin Studio Manager Brooke Small (left) with artist Aisha Oscar. Photo by Wayne Quilliam, courtesy of Reconciliation Australia. |
Good induction is good strategy
A good induction process is good for the person coming into the corporation. It makes them feel welcome, comfortable, and empowered. And if your new starter feels confident and secure, they will be open to learning what they need in order to contribute to your mission. In that sense, induction helps your staff and helps the corporation to kick its strategic goals.
Here's the twist. Your induction process won't be any good until you've done some strategic planning. Your induction plan and your strategic plan are each a part of the other. So before you can plan a good induction process you need to have laid out your corporation's purpose, how you want to work together, and how you plan to achieve your goals. The magic is that as you think and talk about all that, and as you write it down and share it with the new starter – you strengthen your corporate spirit, and turn toward the future you have planned.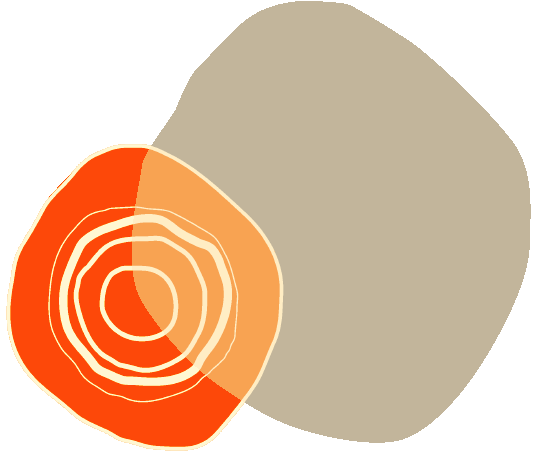 An induction plan includes and
is part of a good strategic plan
Case study: Western Desert Dialysis
Western Desert Nganampa Walytja Palyantjaku Tjutaku Aboriginal Corporation looks after dialysis patients from remote communities and gets them home to country. In December 2016 it won the Indigenous Governance Awards. Part of what the judges recognised was its good induction process.

We are run by the patients and their families. We try really hard to look after each other, suck the juice out of life and make the most of what we've got. There's an international shortage of dialysis nurses, but we do pretty well! We're very good at recruiting and retaining dialysis nurses who want to:
work for an Aboriginal organisation
get to know their patients really well and provide really good holistic care
live in a beautiful remote community, go hunting with the patients and learn language.
Aboriginal people are our bosses and they are very proud of what we have achieved together. As an organisation we value "Tjukarrurru Wangkantjaku" which means "doing things the right way". That means doing things right culturally, looking after patients and staff well and looking after money and resources. Great governance is a part of this.
It is really important to us that we attract staff who are coming to work with us for the right reasons. . . We don't want missionaries or mercenaries. . . We can handle misfits if that means people are passionate, creative and eager to learn.
Our induction includes time with patients and their families, lots to learn and read and think about and an environment where no question is seen as silly or inappropriate. It's not a short orientation or a half-day cultural awareness training session. It's an ongoing commitment from us all to continue to learn, share and do things better.

Sarah Brown,
CEO, Western Desert Dialysis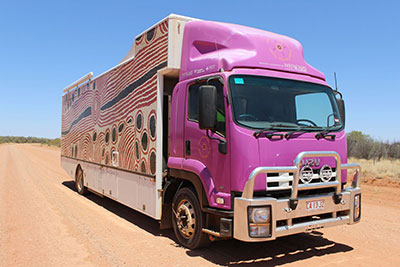 We are proud of it — this Purple House is like a home. It is a moving spirit. People come for help with all things — shower, washing, cooking — renal too! It is a special place for people. Kurunpa (spirit)—it is moving in the Purple House …it is a part of the Purple House.

Marlene Spencer, Treasurer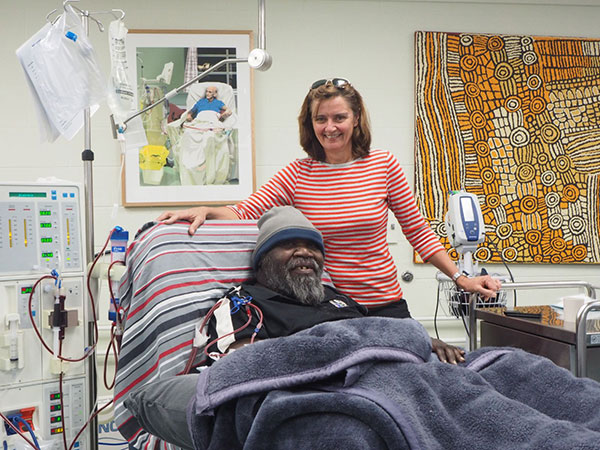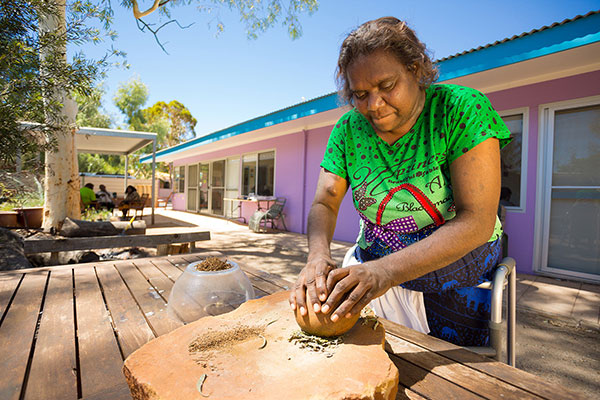 Lorraine grinding aratja (bush medicine) outside The Purple House in Alice Springs—the centre of the corporation's operation.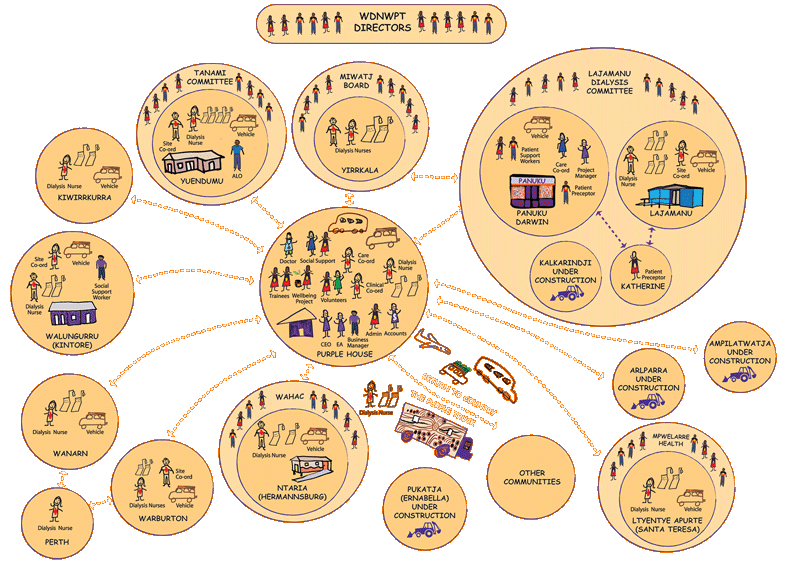 | | |
| --- | --- |
| | Illustration of where and how the corporation works, from its Strategic Plan 2017–22. The plan also introduces all the directors and includes a map of the corporation's service area, a timeline of its activities, and its vision, mission, core values and goals. |
When new dialysis nurses come to work here, it doesn't take them long to understand the importance of family, community and culture.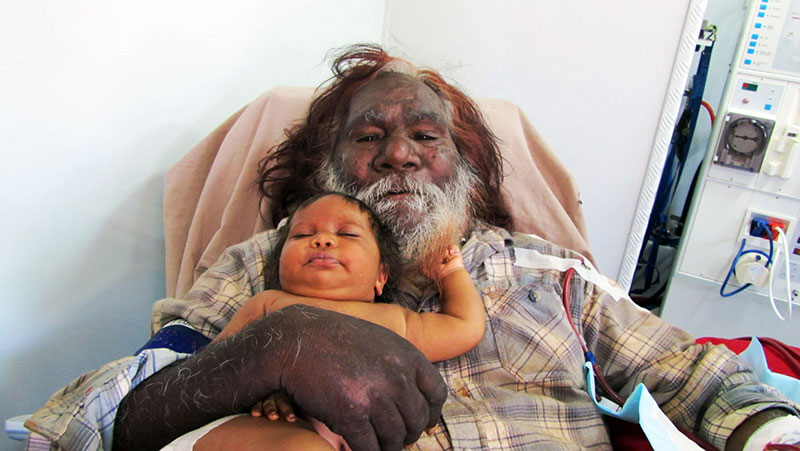 Patrick Tjungarryi on dialysis in Kiwirrkurra, with his grandchild.
What does a good induction look like?
Your new recruit knows what they're doing and feels comfortable. They quickly develop good relationships and a commitment to the corporation and its work – so they are likely to stick around a while. To achieve that, you need to consider both the information you provide and the attitudes and behaviours your people present.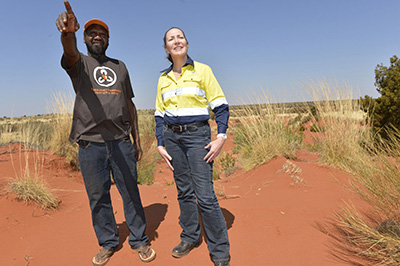 Information
Obviously, you need to equip your new recruit with everything they need to know about your corporation and their role within it. Partly that knowledge will come from listening, in conversations and in meetings, both formal and at the water cooler. Partly, the knowledge will come from documents. Wherever possible, documents should include visual material – such as illustrations, diagrams, tables, charts – because they help bring text to life. Documents your new recruits will appreciate include:
Vision statement – In the long view, where is your corporation headed?
Core values or guiding principles – What inspires your corporation? What qualities motivate its work?
Code of conduct – What behaviours and attitudes do you require in your board members, management and staff?
Strategic plan—In the next three to five years, what does the corporation want to achieve? How will you know if you have succeeded?
Business plan – What are the corporation's immediate priorities? How will you work on them?
Organisation chart – Who's who? What's the relationship between the board, management, staff and membership?
Duty statement and work plan – What is the new person's role? Are there clear goals for their work?
Policies and procedures – What standard ways of working does the corporation have?
Attitudes and behaviours
As well as providing clear and compelling corporate documents, it's crucial that your board and staff model the kind of internal culture you as a corporation want – and which you have ideally spelled out as 'core values' or 'guiding principles'. In everything you do, it's important to act in accord with those values.
Sharing culture starts before the new person has been selected. It is present in the selection documents and throughout the recruitment process, and continues when the new recruit walks in to start work.

How best to embody your preferred internal culture depends on what that culture is: the culture is in the doing as much as the saying. But in general terms you might consider providing the following:
a warm welcome and a gentle introduction to each aspect of the corporation's work
as appropriate, cultural awareness or language training, or other kinds of on-the-job training
a mentor or buddy, and encouragement to ask any questions or provide any kind of feedback
a way for the person to review their progress, celebrate milestones, and discuss any obstacles to their work.
Key questions
What kind of relationships do you want, among staff and with people outside?
Is it more important that your corporation is stable or that it can change as needed?
What symbols or actions would announce your decisions to the world?