With hard work and an eye for good governance Beemurra Aboriginal Corporation has grown a thriving business in cattle backgrounding.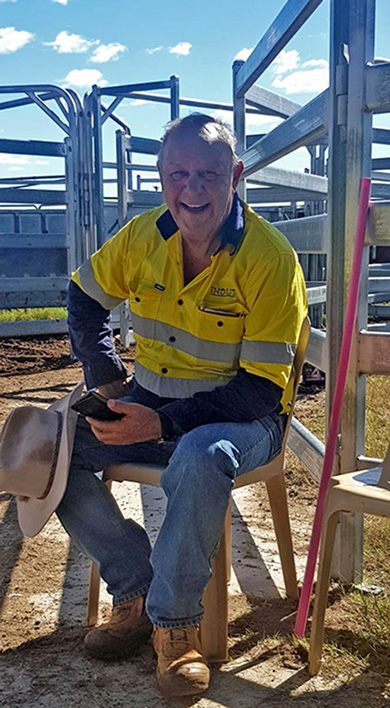 Yallalie Downs, 2 hours' drive north of Perth: First registered in 1998 as a goat breeding operation, Beemurra Aboriginal Corporation has hit its stride as an intergenerational family business for backgrounding cattle. As the only Aboriginal-run backgrounding business in Western Australia, it's special—and promising to become more so.
Beemurra is the Wadjarri word for the 17-feet-long rock pythons of the Western Desert. Wadjarri is the language of Kevin Barron's grandmother. He's chair of the corporation, and it's his pride and joy. Mr Barron was born and raised at Moore River Native Settlement—his mother was forcibly removed from the Gascoyne region 900 kilometres to the north.
Having worked for most of his life in construction and mining jobs and as a stockman for various pastoral properties, Kevin and his wife Sadie were delighted when they had the opportunity to take on ownership of a 1200 hectare property near Moora called Yallalie Downs. The Barron family founded Beemurra Aboriginal Corporation with the aim of operating a business that would power sustainable community development. Though the original plan was to breed goats, the corporation tried leasing the land for crops, and running sheep, but the returns were persistently low. They needed growth and long-term viability.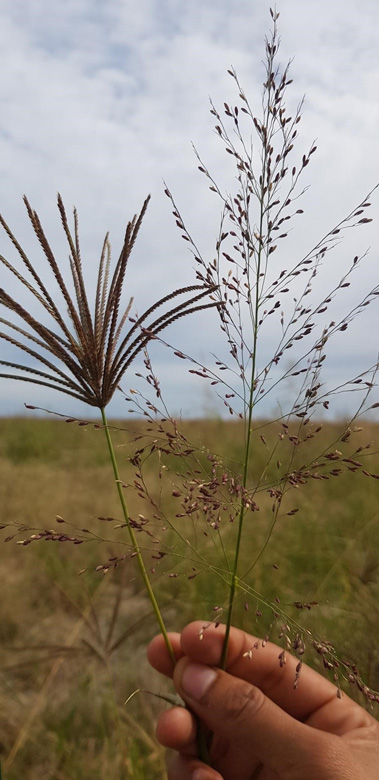 In 2015 ORIC supported the corporation's governance training as well as its successful funding bid with Indigenous Land Corporation (now Indigenous Land and Sea Corporation). The funding was for improving infrastructure so Beemurra's business could pivot to cattle agistment and backgrounding.
Backgrounding is a process of accustomising cattle to more intensive intermingling, and feeding and watering them until they reach a goal weight. Cattle have strong social groups and to go direct from pasture into a feedlot where they are all mixed up is distressing for them and they won't eat properly until they have adjusted.
Backgrounding requires careful management—rotational grazing so the pastures can recover, and sturdy fencing to keep the paddocks separate. What clients want from it varies. Increasing the body weight of the cattle is important, as is ensuring they are well hydrated. Backgrounding can also enable clients to hold out for peak market prices.
Beemurra's funding grant enabled it to sow perennial pastures and to construct cattle yards, fencing and a watering system.
Two of Beemurra's directors have trained up to help run and govern the corporation. Lexine Mourambine manages the cattle operation, and Madeline Anderson manages the business. Both also serve as directors along with Pop Kevin and 4 other women.
In 2019 the corporation took up membership of Noongar Land Enterprise Group [2], and through that has forged strong connections with other famers and grower groups, and leveraged the power of the collective in relation to information, support, marketing and scale.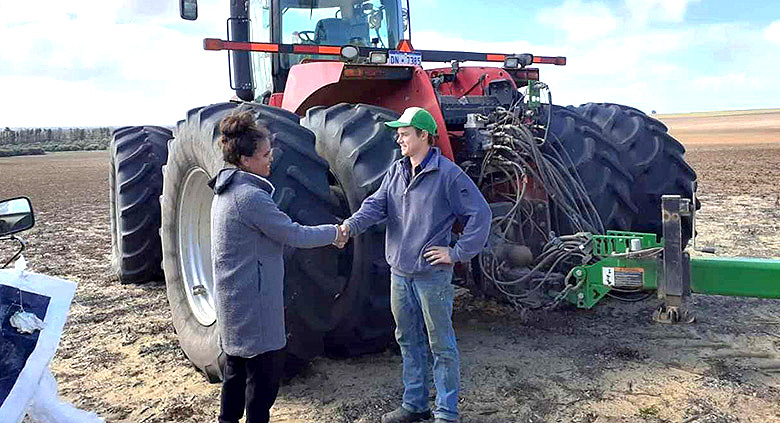 With better pasture and the ability to look after more cattle, the corporation's income has been slowly and steadily growing. For Madeline, seeing the corporation's progress is very gratifying.
Coming from the mission, Pop Kevin had a hard life but he learned a lot of skills over the years. With Yallalie Downs, he's realising his vision to provide opportunities for the next generation. We're all really proud of him and of what we're all achieving here as an Aboriginal corporation.
Having a young Aboriginal woman in charge of cattle—and lots of women on the board—gives Beemurra an edge over other cattle backgrounding businesses.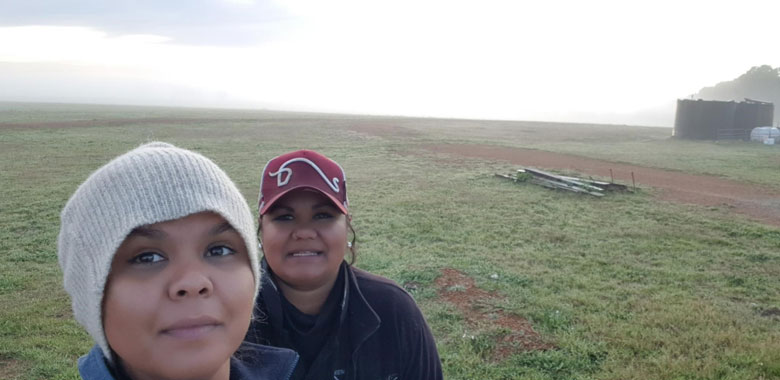 Madeline describes what she and Lexie bring to Beemurra:
Lexie is trained in low-stress stock handling but it's in her nature. She can keep them calm, or restore their natural calm. She's becoming well-known for it. People want to send their stock to her.
We're mindful that we're the new generation of women managing Beemurra. We've got what it takes to make good decisions for the corporation, and we have Pop Kevin, who we always involve as elder, as founder, as the leader of our community and as the only man on the board. He's very supportive of women in leadership. Change is always challenging, but we're stepping up, and both the cattle and the business are thriving.
Now that Beemurra has a solid income stream, it can focus on nourishing country and culture among the Noongar community. One ongoing project is regenerative agriculture. It's also firming up an idea to offer a program for young people out on country, with Yued elders teaching about cultural connections between land, sky and people. Because Yallalie Downs is on the southern end of the Yallalie crater [3], the astronomical relationships have particular potency—but for Beemurra it's all connected.
In short: Beemurra's is a story of hard work, persistence, innovation, mentoring and young people's emerging leadership. As Madeline says:
It can get messy in the race. But there's a joy in working with cattle. They're huge and calm, and beautiful. Understanding the process is understanding the business. It leads on to really good conversations and decisions. What can we do now? Up there in the yards doing the work, it all makes sense.