Mabunji Aboriginal Resource Indigenous Corporation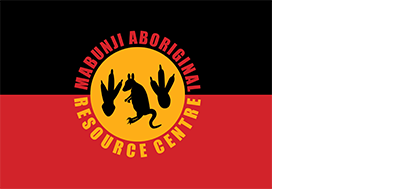 Mabunji Aboriginal Resource Indigenous Corporation ("Mabunji") began its life as a resource centre in 1983, with its core purpose to support the Aboriginal people and homelands of the Borroloola region. 35 years later, Mabunji still to this day remains true to its original purpose and represents the Saltwater and the Mainland people of the various town camps and homelands. It has matured and adapted to the changing needs of its members, government policy, funding conditions and commercial opportunities.
Timezone:
Australian Central Standard Time (ACST)
Salary and conditions:
Base salary $64–$74,000 depending on experience
salary sacrifice of up to approx $13,000 per year (approx value $6500)
subsidised housing rental (approx value $22,880)
subsidised electricity (approx value $2400)
mobile phone (approx value $1200)
annual leave airfares (McArthur River Mine to Darwin return) available for non-Borroloola candidates after 12 months continuous service (subject to availability wrt COVID restrictions)
10% superannuation
Job description/overview:
The primary purpose of this role is to build a sustainable and stable indigenous enterprise which promotes and develops the contemporary artists of Waralungku Arts [2].
This includes 7 to 8 artists who regularly attend the centre, artists from the surrounding community and outreach with artists in Robinson River, some 150 kms away. Older women are active at the centre and one of the goals for this role will be to establish and support greater participation from local men. The current business is well established and employs 2 to 4 artsworkers.
The art centre is geographically separate from the Mabunji main office, but the manager and art centre team are part of Mabunji and are therefore supported by the CEO, HR officer, finance officer and the Mabunji board of directors.
Selection criteria
Essential
Tertiary qualifications or equivalent work experience in arts management or related relevant industry.
Demonstrated business management skills, including sales, marketing, financial administration, office administration and the management of a small staff team.
Demonstrated experience in the delivery and development of arts projects/ programs. An understanding of contemporary Indigenous arts practice and the broader Indigenous visual arts industry an advantage.
An understanding of working with and reporting to Indigenous people and communities, and ability to work in a cross-cultural context; experience in community development and/or experience with working with Indigenous groups and individuals; experience in living in remote Indigenous communities.
An understanding of the importance of the maintenance of traditional language and ceremonial activities and respect and willingness to work within traditional Indigenous culture and protocols.
Ability to be resilient both mentally and physically, work flexible hours including evenings and weekends and ability to cope well with limited resources and remote community living.
Desirable
Experience in Aboriginal corporations facilitating cross- cultural meetings, taking minutes, preparing financial reports, meeting regulatory body requirements
Experience in arts funding, sponsorship and philanthropy.
Experience in using SAM database software- if not there is training available.
Other requirements
Computer literacy, competence in using Microsoft Office, competence in digital photography, and basic bookkeeping skills.
Current driver's licence and experience driving a 4WD in a remote context (or willingness to do 4WD training). Ability to travel for extended periods and available to live in a remote community. Preparedness to travel in small light aircraft when required.
A clear Police Check will be required prior to commencement
Contact person and how to apply: