Warmun Art Aboriginal Corporation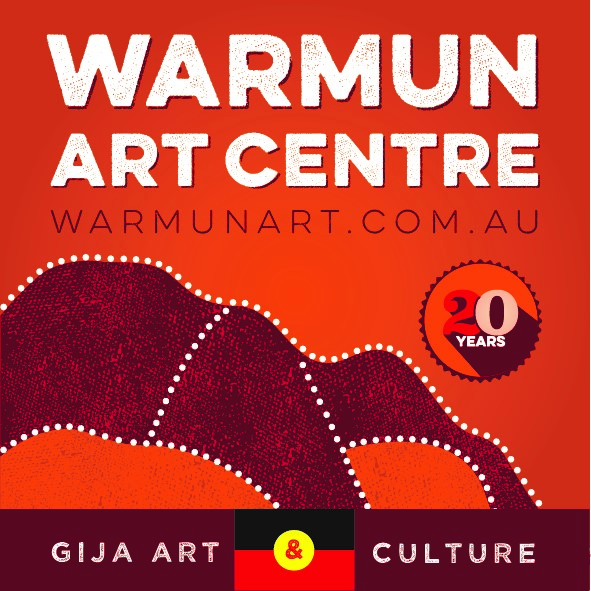 Warmun Art Centre (WAC) is one of Australia's leading Indigenous cultural organisations located 200km south of Kununurra in the beautiful East Kimberley region of Western Australia. WAC represents internationally renowned senior artists and a large number of young and emerging artists. In addition to the successful painting studio and gallery program, the Art Centre runs many interconnected cultural operations that preserve, maintain and promote Gija culture to internal and external audiences.
A 2019 Telstra Business Awards winner, the centre is wholly Aboriginal owned and is critical to income production and well-being of the local Warmun community. Building on its significant success to date, WAC's strategic goals include maintaining a sustainable economic enterprise that supports the preservation and transmission of cultural knowledge and practices and increases training, skills development and employment opportunities for all generations of Gija people.
Timezone:
Australian Western Standard Time (AWST)
Two year contract with opportunity to extend
Salary and conditions:
Salary $67,000 - $80,000 per annum
Total package $90,000 - $107,000 per annum including;
furnished air-conditioned 2 bedroom accomodation (built 2014) including electricity
five weeks annual leave after 12 months
provisions for salary sacrifice
airfares and relocation costs up to $2000 at commencment and on completion of contract
9.5% superannuation
Job description/overview:
This is the peak role within the organisation, overseeing a team of seven to ten Aboriginal and non-Aboriginal staff and an annual budget in the vicinity of $1.2M. The manager is responsible for five main areas of management: artistic/cultural programs, strategic/operational, financial, governance and human resources.
The position will be focused on working with the board, artists and staff to build on the Art Centre's past successes by ensuring the delivery of high quality artistic and cultural programs and developing new economic opportunities and revenue diversification. This will include increasing funding and philanthropic support and other initiatives that build organisational capacity. The manager needs to be able to lead a team in the development of artistic and commercial excellence; and effective stakeholder relationships is critical.
Contact person and how to apply: