Mowanjum Aboriginal Corporation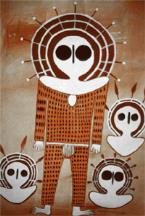 Mowanjum Aboriginal Corporation has a range of business operations:
a 55,000-hectare cattle station working in partnership with Pardoo Cattle Station to adjist cattle
a driving school based in Derby which assists Derby residents to obtain their C, MR and LR licences
the first community-based and community-operated housing management contract on behalf of the Department of Communities.
Additionally, MAC holds the contract for the repair and maintenance of houses in Mowanjum community and surrounding communities, on behalf of the statewide contractor, Lakes Maintenance.
It also manages the delivery of municipal services for the community
runs a general community store
Mowanjum is a medium-sized Aboriginal community, located 10 kilometres south-east of Derby in the Kimberley region of Western Australia, within the Shire of Derby-West Kimberley. At the 2011 census, Mowanjum had a population of 295.   
Timezone:
Australian Western Standard Time (AWST)
One year, with opportunity to renew depending on performance
For full conditions please download the application package, below.
Job description/overview:
The CEO carries overall responsibility for the day-to-day management, delivery of municipal services and general operation of MAC. The successful candidate will be responsible for assisting the corporation with strategic planning, identification and accessing of resources, implementing, monitoring and reporting on the success of program delivery within Mowanjum, and as required and directed, represents MAC and its directors in meetings with government, industry and the general public. 
Contact person and how to apply: