Sunrise Health Service Aboriginal Corporation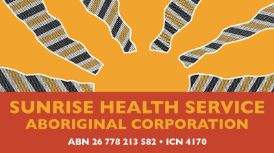 Sunrise Health Service Aboriginal Corporation (SHSAC) is an independent community-controlled health service, with overall direction and management set by a board comprised of representatives from the remote Aboriginal communities of the region.
Each major community within the region has its own Community Health Committee (CHC) which will increasingly play a role in setting direction at the local community level. CHCs provide support and advice to the local health centre so that local cultural values and practices are included in service planning and delivery.
Timezone:
Australian Central Standard Time (ACST)
Salary and conditions:
$200,000 per annum package
Job description/overview:
We are looking for someone with high-level leadership, management and coordination skills to coordinate all the health service activities through the executive management team. To carry out the corporation objectives as directed by the board, in a manner consistent with best-practice corporate governance and regulatory requirements.
The successful candidate will;
ensure efficient delivery of health and related services to the Katherine East communities
provide high-level leadership, direction, management and coordination of SHSAC activities through the executive management team
manage the day-to-day operations in accordance with the rules, policies and procedures as established by the board.
Contact person and how to apply:
To request a copy of the applicant job package ref: ORA38, which includes selection criteria and an applicant guide email: ora@oric.gov.au [2] 
For more information about the position email: foster.stavridis@amsant.org.au [3] or phone: 08 8944 6686