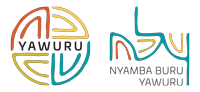 NBY is the commercial and operational company in the Yawuru Corporate Group that consists of Yawuru's Native Title PBC, nominating entity Murra Mala Yawuru Pty Ltd, NBY itself, and Special Purpose Vehicles that operate specific business ventures under a tax consolidation holding company.
The mission of the Yawuru Corporate Group (Yawuru) is to support the Yawuru PBC to hold and preserve Yawuru's Native Title rights and provide for the sustainable long-term wellbeing of Yawuru people. Yawuru holds substantial land interests in the Broome Region of Western Australia, other diversified investments, businesses and commercial joint-ventures, and also runs programs to manage and look after country, strengthen Language and Culture, and provide community support and development.
Timezone:
Australian Western Standard Time (AWST)
An executive remuneration package will be discussed with the successful candidate.
Job description/overview:
Nyamba Buru Yawuru Limited (NBY) is seeking expressions of interest from suitably experienced Yawuru professionals for the position of Chief Executive Officer based in Broome, Western Australia. For Yawuru professionals working outside of Broome, nationally or internationally, this is an opportunity to bring your expertise and experience home and work for your people.
NBY is seeking a strategically minded, performance-driven and entrepreneurial CEO to build on recent successes and take Yawuru to the next level. The right CEO must not only provide the highest-level of leadership and strategy but must also be capable of operating in a complex environment developing large-scale commercial opportunities, maintaining relationships with Yawuru members and stakeholders, and advocating and negotiating with Government Ministers and Industry leaders to advance Yawuru's causes and opportunities. Respondents providing an Expression of Interest must be a Yawuru person and demonstrate their experience of working as a chief executive at the highest level, and specifically demonstrate:
Sound commercial and organisational judgement, strategic thinking, and the ability to serve the people of the Yawuru community while retaining an independent outlook
The personality, presence and impact to be the public face of Yawuru and to operate at the highest levels with Government and Industry leaders;
Experience working in and managing a complex environment of multiple industries, legal structures, governance systems, services and objectives, all at the same time and within restrained budgets.
Contact person and how to apply:
Interested persons should register and request an information pack before submitting their expression of interest—email CEO2020@yawuru.org.au [2]
Contact person is Teik Oh, phone 08 9192 9600