Illawarra Aboriginal Corporation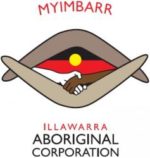 The Illawarra Aboriginal Corporation is a large and successful Aboriginal-owned and operated, not-for-profit community organisation in the Illawarra which has been in operation for more than 25 years delivering a range of programs and projects including housing; child, youth & family services' home care; childcare; emergency relief; and employment & training.
Timezone:
Australian Eastern Standard Time (AEST)
Salary and conditions:
Health Professionals & Support Services Award – Level 4
Up to 22.8 hours per week
From $52.00 per hour plus superannuation
Job description/overview:
The Myimbarr Psychologist provides high quality, professional and culturally sensitive psychological services to children and young people under the care of Myimbarr. They contribute to the development of holistic case management plans and where required behavioural support plans that reflect the needs and aspirations of the Children and Young Persons in the Myimbarr Program. The Psychologist supports and provides assistance to the Myimbarr staff developing their knowledge base and assisting in the delivery of best practise care and support.
Contact person and how to apply:
For more information about the please see the attached Job application pack, or contact Susan Deverson on 02 4211 0601 or email susan.deverson@iac.org.au [2] 
Application must include a covering letter, an updated resume including referees and a detailed response to the selection criteria