The PKKP Aboriginal Corporation RNTBC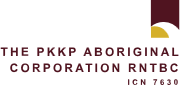 The PKKP Aboriginal Corporation administers the traditional lands and waters on behalf of the Puutu Kunti Kurrama people and the Pinikura people. These lands and waters cover approximately 10,888 square kilometres of Western Australia's Pilbara region, between Onslow and Tom Price. Puutu Kunti and Pinikura peopls are distinct but they also observe common laws and customs that facilitate the protection and sharing of resources.
Timezone:
Australian Western Standard Time (AWST)
Job description/overview:
The primary objective of this role is to manage the development, implementation, monitoring, evaluation and compliance of all PKKP agreements, programs and projects. For details, download the position description [2](PDF).
Contact person and how to apply: