Demed Aboriginal Corporation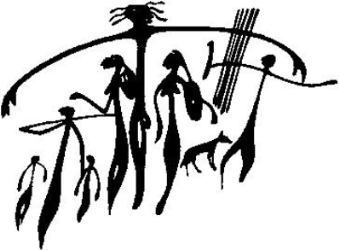 Based in Gunbalanya (aka Oenpelli, near Kakadu/Western Arnhem Land, three hours from Darwin), Demed Aboriginal Corporation is an independent Commonwealth and Territory-funded organisation providing community development services to outstations/homelands in the Demed Homelands and the Cobourg Peninsula.
Timezone:
Australian Central Standard Time (ACST)
Two-year contract, with an option to renew subject to board approval
The position comes with:
accommodation
work vehicle
salary packaging
Job description/overview:
The general manager (GM) is responsible to the board for the efficient and effective leadership of Demed and the services that the organisation provides to the Aboriginal communities that it serves in the Demed Homelands and the Cobourg Peninsula.
The GM must ensure that Demed complies with and meets its obligations under funding arrangments with the federal government, NT Department of Housing, Local Government and Regional Services and other bodies that support Demed.
Selection criteria
Applicants must provide written responses to the following selection criteria. Please limit your response to each criterion to 500 words maximum.
Demonstrated success in a senior management role, ideally with an organisation delivering services to Aboriginal communities.
Experience and a thorough understanding of corporate governance principles and contemporary approaches to financial management and reporting.
Previous experience and/or understanding of strategic planning and managing operations to achieve strategic goals.
The ability to develop and maintain relationships with key community and government agency stakeholders to achieve organisational objectives and build the reputation of the organisation.
The ability to lead and direct functional teams and to build a culture of positive service delivery.
Highly competent in the use of MYOB and MS Office suite.
For further details, download the position description [2] (80kb Word doc).
Contact person and how to apply:
Hannah Minter, email hannah.minter@demed.com.au [3]
Selection process
Your application must be received no later than the advertised closing date. Applications must include a copy of your resume or curriculum vitae and a document addressing the selection criteria. Email applications only please.
Shortlisted applicants will then be interviewed.