Bullinah Aboriginal Health Service Aboriginal Corporation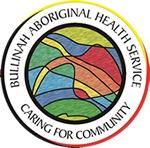 Bullinah is an Aboriginal health service established for the Goori people in and around Ballina, New South Wales.
Vision - A strong, empowered and healthy Goori Community
Purpose – Bullinah is a leading Aboriginal organisation, working together with our communities and partners to achieve better health and wellbeing by delivering sustainable, holistic health and wellbeing services in a culturally strong environment.
Come, live and work in the beautiful Ballina shire in the Northern Rivers of New South Wales. Ballina is 20 minutes from Byron Bay, and one hour from the Tweed and Gold Coasts. With a great community and pristine beaches, rainforest and hinterland, a great lifestyle awaits the successful applicant.
Timezone:
Australian Eastern Daylight Time (AEDT)
Salary and conditions:
$110–130,000 per annum (exclusive of superannuation)
Attractive salary sacrifice options are available after six months' employment. Use of a fleet vehicle is also offered.
Job description/overview:
Bullinah Aboriginal Heath Service (BAHS) is currently seeking a motivated and highly experienced CEO to lead BAHS to a new level of sustainable growth and positive outcomes for Indigenous health.
BAHS is entering an important time in its growth and development, and requires a CEO with vision, who can also be "hands on" to lead the organisation to a sustainable future, achieve outcomes in the strategic plan, and build capacity.
Working within a friendly, supportive and committed environment, with the Board of Directors, staff of BAHS and the community, funding bodies and stakeholders this role will suit a candidate who has experience working within Aboriginal health.
The successful applicant must have a strong commitment to serving the interests of Indigenous people, and have proven leadership qualities with a strong focus on strategic planning and delivery of quality outcomes.
The person must have a proven record of fostering collegial teams of staff to build capacity and be able to provide a culturally sensitive workplace for Indigenous people and services to the community. This role is an active CEO role, working with a small team to achieve positive outcomes for Indigenous people within the community.
Aboriginality is a genuine occupational qualification and is authorised under section 14(d) of the Anti-Discrimination Act 1977.
Contact person and how to apply:
This position is re-advertised and previous applicants need not apply. For a position description and selection criteria, email adminsupport@bullinahahs.org.au [2]
To discuss the position, email Chairperson, Brenda Holt on brendaholt7@gmail.com [3]
Applications close 5 pm Friday 12 January 2018 and may be emailed to adminsupport@bullinahahs.org.au [4] or by post, marked Confidential to
Chairperson, Bullinah AHS
PO Box 148
Ballina NSW 2478