Wurli-Wurlinjang Aboriginal Corporation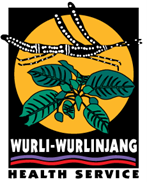 Wurli-Wurlinjang delivers primary and clinical health-care services to Aboriginal people in Katherine and surrounding communities. Wurli prides itself on making clients feel welcome and comfortable. We promote social and emotional wellbeing and we care for people with chronic disease and people dealing with alcohol and other drug issues.
Timezone:
Australian Central Standard Time (ACST)
Job description/overview:
Wurli is currently implementing a new program, Strong Indigenous Families, under our growing Community Services portfolio.  Strong Indigenous Families will assist address family violence in Indigenous communities as part of the national plan to reduce violence against women and their children. The program is based on a whole family approach to address the causes of family violence. The Strong Indigenous Families team will work collaboratively to deliver intensive family-focused case management to address behaviours often associated with domestic and family violence. The program will also provide trauma-informed therapeutic service for Indigenous children who are affected by family violence.
For details of the position, please see the job advertisement on the Wurli-Wurlinjang website [2].
Contact person and how to apply: