We want corporations to have the strongest possible governance, and to that end we are running a pilot program. This is your invitation to participate.
Special opportunity to try a tool to enhance 
decision-making
and
accountability
Covid-19 forced us all to question how we interact, and to adapt to reduce the risk, fast. It's been challenging—and in some ways advantageous. As well as protecting your members from the pandemic, holding fewer face-to-face meetings has saved some corporations a lot of money. It has also raised the possibility that with the right tools, governance can be easier, stronger and more transparent.
Boards of directors will always need to meet up to discuss corporation matters—online, if they can't do so in person. Now that most directors are familiar and comfortable with meeting online, there's an opportunity to reconsider how board business is done. How can the business of meetings be streamlined? How can boards be confident they've made the best decisions for the corporation?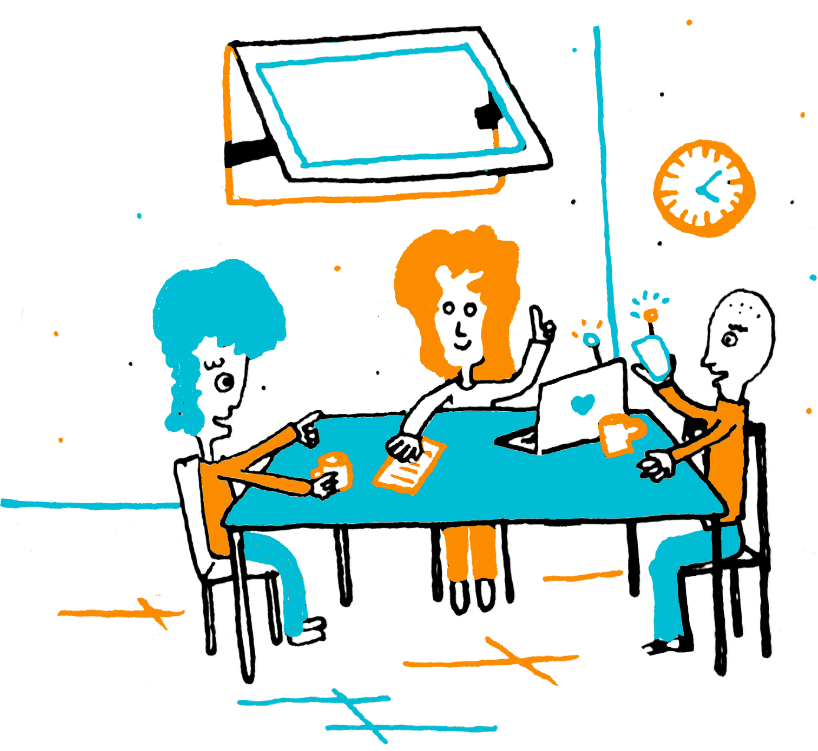 Loomio is a platform for online discussion and decision-making, based in Aotearoa (New Zealand). It works as a supplement to real-time meetings. It handles a lot of the administrative work, of:
arranging a meeting
notifying people
negotiating about the agenda
proposing ideas
deliberating about what's best for the corporation
voting 
keeping track of all the information and records
For a board of directors, that means that when they do meet, they're able to focus on important strategic discussions. And it means that they already have a record of all their deliberations and—when the time comes—their decisions.
In partnership with Loomio, we're running a pilot project: a service tailored to meet the governance needs of Aboriginal and Torres Strait Islander corporations. If the pilot succeeds, we'll roll out a new service for corporations.
We chose Loomio because their purpose is to enable better collective decision-making. As they say:
With the right collaborative process, groups generate better ideas, decisions and actions than any individual would by themselves. The Loomio Co-operative aims to break down the barriers to participation in decision making at every level: in neighbourhoods, community organizations, businesses, social movements, and local and national governance.
Questions the pilot project will address include:
Does Loomio save boards time by making the administrative business of meetings easier (eg sharing and approving the minutes)?
Are Loomio discussions and polls easy for everyone to participate in and if so, does that lead to better decisions?
Is Loomio a good way for boards to share key questions and decisions with members?
We invite your corporaiton to join the pilot, to help build governance capability in the Aboriginal and Torres Strait Islander corporate sector.
Is your board in?
We anticipate that using Loomio will:
save you time—as a channel for the administrative business of directors' meetings (eg sharing and approving the minutes)
improve corporation decision-making—as a tool designed to facilitate discussion and decision-making

increase transparency and accountability to members

—as a conduit for key questions and decisions to members
Participants will use computers, tablets or mobile phones to:
hold directors' meetings online
discuss board matters outside of meetings, formulate and refine proposals, and vote to reach a decisions
record all decisions
share decisions and other information with members
You would also be welcome to involve all your members, and to use Loomio to run your general meetings, but our focus will be on board meetings.
Corporations have complete sovereignty over their data. ORIC would have no access to your private conversations or decisions.
Participants in the project will receive some free training—how to work as a governance team and how to use Loomio to do it—and support over 12 months in case of any issues.
Loomio is a paid service but for the pilot you won't have to pay any fees. Instead your contribution would be to help us evaluate how well the service works for your corporation, directors and members. That would mean each of your directors responding to a few questions at the beginning, middle and end of the project. The more data we can gather about how well it works, the better we will understand what works and what needs changing so that the service works better for Aboriginal and Torres Strait Islander corporations.
Express interest now
To join the project, please:
confirm you have read and accept all the information below
provide names and emails for:
each of your

directors

your

'connector'

—a director or other person to join the Loomio project group and be the point of contact for your corporation. The connector will be the administrator of your Loomio group, and will receive additional training to configure and administer Loomio for your corporation.
If you're interested, take those steps and let us know ASAP.
Commitment
To test whether Loomio strengthens governance, we need the following commitment from:
every director

:

create a Loomio user account
participate in a training session with Loomio staff (including the CEO, who is a member of AICD)
spend 10 minutes responding to a baseline survey about your corporation's governance
actively use Loomio tools for your board decision-making—and if you have a question or concern, contact either your connector person or Loomio for support

your

connector

person:

all of the above, plus
participate in 2 additional training sessions—to be negotiated with you, about how to configure and use Loomio to optimise your board's effectiveness
join and participate in the Loomio connectors' group to learn with and from other connectors about how Loomio can strengthen corporate governance, and to experiment with advanced uses of the tools
share information about the Loomio tools/service with your board members
provide feedback about the Loomio tools/service and at the end of the project, spend around 30 minutes responding to an impact survey about your corporation's experience of Loomio and its effect on your corporate governance
A note on data sovereignty and privacy
Aboriginal and Torres Strait Islander corporations participating in this program will have sovereignty over their data. ORIC will have access to metrics about their use of Loomio, and any quantitative and qualitative data that directors provide as part of evaluating their own governance and the Loomio service. ORIC will have no access to any substantive data about corporations' deliberations or decisions.
Loomio takes good care in relation to your privacy, and has set up a private service for this pilot on the Amazon Web Services (AWS) data centre in Sydney, Australia.
Questions?
Please ask.