Illawarra Aboriginal Corporation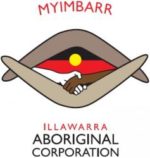 The Illawarra Aboriginal Corporation (IAC) was formed in 1980 for the purpose of achieving excellence in providing advocacy and culturally appropriate services to meet the social, cultural and economic needs of Aboriginal and Torres Strait Islander people in the Illawarra Region.
Some of the programs that the IAC deliver include;
Myimbarr - Permanency support out of home foster care
Housing – including social housing,
Going Home Staying Home (GHSH) and Koori Strong
Warrigal Employment - Aboriginal employment, training and community support.
Aged & Disability – Home care for Elders within the community as well as assisting community members with disability through the Ability Links program
Noogaleek Children's Centre and Winnanggay preschools support the educational, health and welfare needs of children and families attending our service.
Timezone:
Australian Eastern Standard Time (AEST)
Salary and conditions:
Award level 7-8 from $49.50 per hour
Job description/overview:
Reporting to the CEO the Human Resources (HR) Manager is responsible for providing full range of HR generalist advice and support to management and employees in relation to all aspects of the employee lifecycle. You will become a trusted adviser for both managers and employees providing consistent, clear, efficient and empathetic advice recognising the complex nature of the IAC programs and the challenges that can present for our employees working within their community.
Contact person and how to apply:
Download a copy of the job information pack for more details about the position and how to apply.
For any further questions contact Susan at jobs@iac.org.au or telephone 02 4211 0662