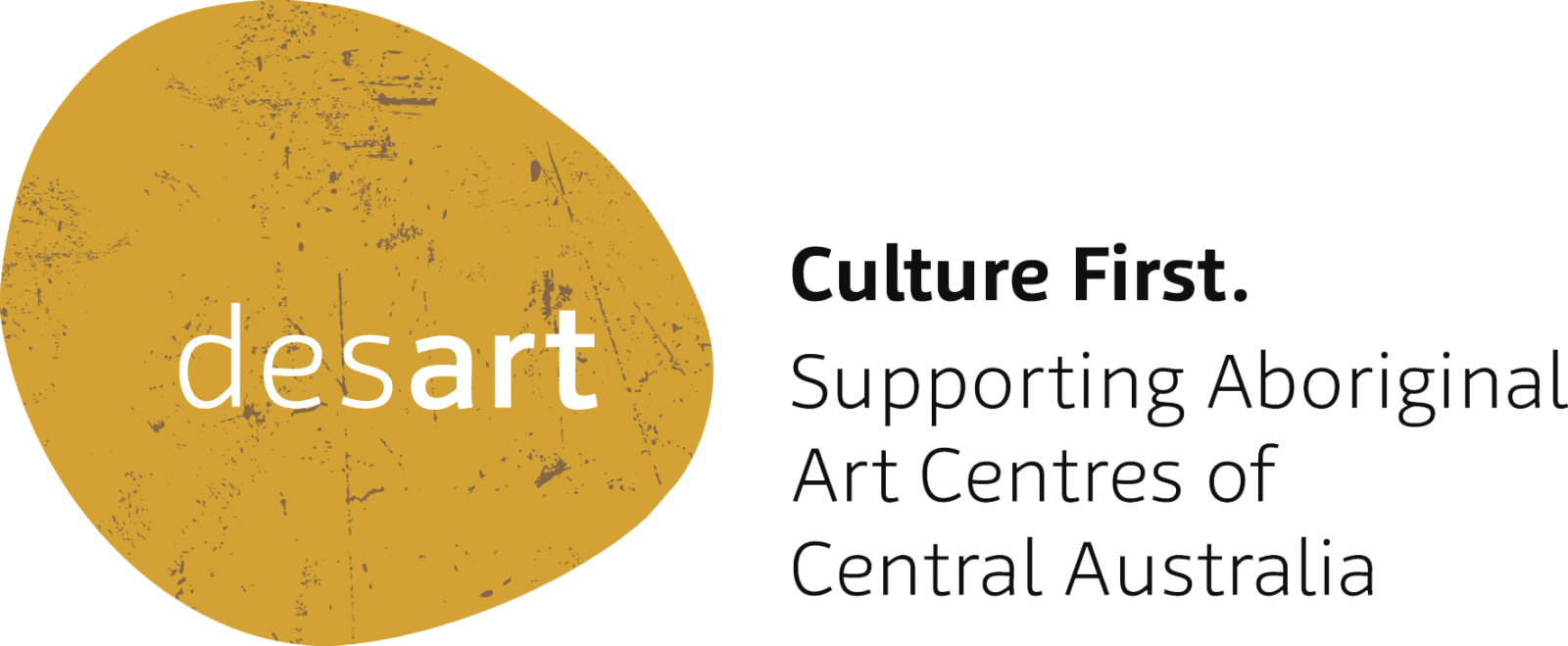 Desart is the peak arts industry body for Central Australian Aboriginal art and craft centres operating in the cross-border regions of the Northern Territory, Western Australia and South Australia. The organisation was established as a not-for-profit entity in 1992 and the office is based in Alice Springs with a staff of eight including a CEO and seven other administrative and program-specific employees.
Desart exists to support, promote and advocate on behalf of Aboriginal artists and member art centres to ensure their recognition and sustainability as a vital cultural, social and economic resource for Aboriginal people of Central Australia. In this capacity, Desart speaks with a united voice on behalf of its members to provide strong advocacy on a variety of important industry issues and undertakes various initiatives and programs based on the principles of capacity building, better business practices, leadership and good governance across the three tiers of art centre operations – directors, art centre staff and artists.
Timezone:
Australian Central Standard Time (ACST)
3 year renewable contract (subject to funding)
Salary and conditions:
$85,000 - $90,000 per annum
Job description/overview:
The Corporate services manager is a key position within this small organisation and will work closely with the CEO to provide leadership, development and strategic guidance on all aspects of Desart's business operations.
Key duties include:
effective and efficient financial management and day to day administration in line with the organisation's strategic plan, budgets, policies and procedures
human resources administration and compliance
leadership and guidance in continuous improvement
compliance and risk management planning across all business operations.
The successful applicant will be an experienced and competent leader, providing support and guidance in delivery of Desart activities, vision and culture. 
Download a copy of the position description/selection criteria and how to apply
Contact person and how to apply:
For more information about the position, contact the CEO, Philip Watkins on phone 08 89534736 or email admin@desart.com.au 
Aboriginal and Torres Strait Islander candidates are strongly encouraged to apply for this position.