Bourke Aboriginal Corporation Health Service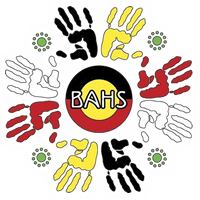 Bourke Aboriginal Corporation Health Service (BACHS) is an Aboriginal Community Controlled Health Service (ACCHS) providing a range of culturally appropriate primary clinical, maternal, dental and community health, outreach, health promotion and well-being services in the mid-northern NSW region.
Timezone:
Australian Eastern Daylight Time (AEDT)
Salary and conditions:
Attractive executive salary plus car & benefits
Job description/overview:
BACHS seeks to appoint a new chief executive officer, reporting to the board, to strengthen the leadership, clinical service delivery, commercial management, financial performance and strategic development of the organisation.
Expressions of interest are invited from experienced executives motivated to lead BACHS in its important role in improving the health and well-being of Aboriginal and Torres Strait Islander people in the region. Applicant skills and experience sought include:
5 years' experience in a senior management capacity in community clinical health, ideally with an Aboriginal medical or health service organisation
strong commercial skills, including grant and operations management, budgeting and financial reporting
success in relationship development with funding agencies, service regulators, peak bodies, strategic partners and community bodies
strategic approach with the vision to develop the organisation's capability as an Aboriginal community-controlled health service
proven leadership, team building, mentoring, communication, motivation and management skills
tertiary qualifications in clinical, business, finance or community services.
Applications from Aboriginal and Torres Strait Islander people are encouraged, but this is not a designated/identified Aboriginal and Torres Strait Islander appointment.
Contact person and how to apply:
Applications in the form of a brief resume and cover letter to response@kmsearch.com.au please, quoting ref #4484. Suitable candidates will be supplied with a candidate brief and invited to submit responses to selection criteria later in the recruitment process.
For more information, contact Keith Mackay of KMSearch on 07 3289 6071 for a confidential discussion.