Woorabinda Aboriginal & Torres Strait Islander Corporation for Social & Emotional Wellbeing & Health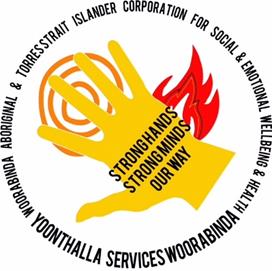 We are the first community-based non-government corporation in Woorabinda, by the people for the people. Yoonthalla is community to holistic community wellbeing through our motto 'Strong hands, strong minds our way'.
Timezone:
Australian Eastern Standard Time (AEST)
Salary and conditions:
Negotiable on suitability and qualifications
Job description/overview:
Use your extensive experience in the areas of human services, youth and family, community development and project planning to partner with and build individual and community capacity.
Help support the community by providing leadership and building sustainable, community-led and culturally appropriate responses that focus on enabling community to tailor their own solutions to the needs of each individual, family or community.
Duties of this role include:
manage day-to-day operations in a place-based community services environment
continue to develop and implement a range of operational systems and processes
lead and coordinate a small, dedicated team
provide coaching and development opportunities to build team capability toward self-determination, wellness and economic development, strategic leadership for growth.
A current police check and blue card (or eligibility for a blue card) are essential.
For more information please download the position description.
Contact person and how to apply:
Amanda Boland, ph 0434 595 590, email amanda@businessgovernance.com.au
Applicants' suitability will be assessed against the selection criteria contained in the position description as well as an interview process, reference checks and a police check.