Kariyarra Aboriginal Corporation RNTBC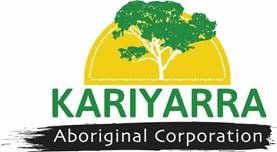 Kariyarra Aboriginal Corporation RNTBC (KAC) is a registered native title body corporate working across Kariyarra country and in the remote communities of Yandeyarra and Woodstock.  KAC is focused on establishing an effective and motivated ranger team to assist the native title holders to protect and maintain native title rights and interests. This role will be challenging but highly rewarding.  It is an important position, crucial to the success of KAC's land and sea management program. 
Timezone:
Australian Western Standard Time (AWST)
Salary and conditions:
$85,000 - $105,000 per annum
superannuation
salary sacrifice
housing subsidy
8 weeks leave
Job description/overview:
KAC is seeking an enthusiastic and self-motivated person for the role of Ranger coordinator. This is a new role for the organisation, based in South Hedland in the Pilbara region of Western Australia.
Key functions of this position are to assist to establish and manage a new Kariyarra ranger team to undertake land management, cultural knowledge and community development activities. The position will work across a diverse and inspiring landscape, assisting the Kariyarra People to gather and pass on knowledge and culture to younger generations, look after country and help protect sacred sites and areas.
Download a copy of the position description and details on how to apply.
Contact person and how to apply: