Kokatha Aboriginal Corporation RNTBC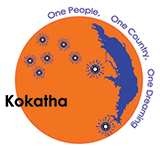 Kokatha Mining Services Pty Ltd (KMS) and Kokatha Pastoral Pty Ltd (KP) are 100% owned subsidiaries of Kokatha Aboriginal Corporation RNTBC (under special administration) (KAC), which controls and represents the Kokatha 2014 native title determination over approximately 140,000 km2 of Kokatha land in the northern region of South Australia between Lake Torrens and Lake Gairdner.
Kokatha Mining Services operates engineering, road maintenance, earthworks and transport contracts for commercial and government clients on Kokatha country.
Kokatha Pastoral operates pastoral leases at three significant historic stations on Kokatha country: Roxby Downs, Andamooka and Purple Downs.
Timezone:
Australian Central Standard Time (ACST)
Salary and conditions:
Modest sitting fees plus travel and accommodation expenses
Job description/overview:
As part of the governance reform entailed by the special administration of KAC, new boards will be formed for these subsidiary companies. The KMS and KP boards will each have a majority of Kokatha directors and one independent director. The purpose of the addition of independent directors is to add professional level business governance, commercial, financial and strategy skills to the boards.
The key task for the new boards will be to oversee and manage the subsidiary's strategic business plans combining sustainable business operations, Aboriginal career opportunity and enterprise development while recognising and maintaining Kokatha culture, heritage and country.
You are invited to apply for the role of Independent Director of Kokatha Mining Services or Kokatha Pastoral. Candidate requirements:
board experience 
knowledge of directors' duties and responsibilities
strategic and business planning oversight capability
financial and business data-based decision-making experience
high-level communication and active contribution skills
As these are Aboriginal owned and controlled businesses, independent director candidates should have experience of working with cultural sensitivity and respect for Aboriginal culture, heritage and country.
Qualifications and/or career background in board-relevant disciplines is preferred (finance, accounting, commerce, business, law etc). Industry sector experience in either mining services/engineering contracting (for KMS) or pastoral/agribusiness (for KP) will be an advantage.
The boards will meet quarterly in Port Augusta with meetings likely to take a half-day. These are paid directorships: board members receive modest sitting fees, plus travel and accommodation expenses.
Contact person and how to apply:
To submit an application of for more information please contact Keith Mackay of KMSearch at response@kmsearch.com.au or 07 3289 6071.