Central Australian Aboriginal Media Association (Aborignal Corporation)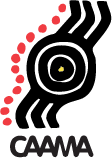 Located in Alice Springs, Central Australian Aboriginal Media Association (Aboriginal Corporation) (CAAMA) was incorporated in 1980.  The corporation gives Aboriginal people in Central Australia a strong voice in the media and plays a major role in sustaining Aboriginal languages and cultures. CAAMA incorporates divisions covering radio, music, TV production and technical and AV services and employs some 20 staff with a current turnover around $3M. 
CAAMA has an impressive history of contributions to indigenous culture, media, filmmaking and music and has contributed to the careers of award-winning filmmakers and musicians.
Timezone:
Australian Central Standard Time (ACST)
An appealing salary package will be negotiated with the successful candidate that includes five weeks annual leave, relocation assistance and salary sacrifice opportunities.
Job description/overview:
In March 2020 CAAMA was placed into Special Administration in order to address its financial issues and develop its governance and compliance standards. The special administrators anticipate that the new CEO will join an organisation that is financially stable and has significant potential to maintain and grow its industry-leading position.
We are seeking an experienced senior executive with significant media communications experience, who has demonstrated capacity for stabilising an organisation and leading it back to strength. Your capacity to unite and motivate a team and facilitate innovative development will be essential. In addition to highly developed communication and negotiation skills and practical hands-on management capability, you will have a good understanding of government funding systems, budget and cashflow management, and a strong network of industry contacts.
Download a copy of the position description including selection criteria and how to apply.
Contact person and how to apply: