Warmun Art Aboriginal Corporation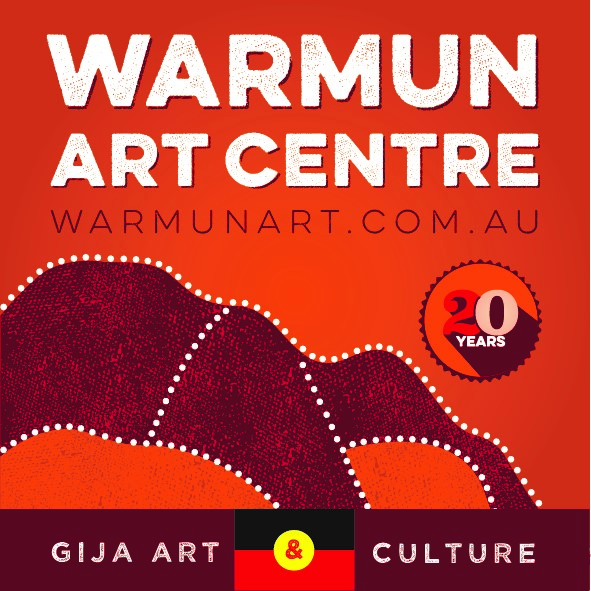 Warmun Art Centre is one of Australia's leading Indigenous cultural organisations. For over 20 years, the non-profit corporation has been serving the Gija community through its programs and operations. Located in the East Kimberley region of Western Australia, the wholly Gija-owned enterprise is governed by a board of Aboriginal directors and it's mandate is and always has been to serve the community in which it operates.
Our aims to celebrate and encourage the expression of Gija culture through the arts, and to support the continued development of innovative contemporary art by both established and emerging Warmun artists.
Timezone:
Australian Western Standard Time (AWST)
Two years with possible extensions
Salary and conditions:
Base salary $50,000 to $60,000 dependant on skills
9.5% super
Accomodation provided (Furnished air conditioned studio unit)
Electricity contribution up to $1400 per annum
Reimbursement or contribution towards airfare and relocation costs
5 weeks annual leave
Job description/overview:
We are currently looking for a gallery coordinator to join our team. The position is for a two-year contract, which may be extended through routine annual reviews. The gallery coordinator has a fast-paced, challenging role with many rewards including an opportunity to be part of a growing enterprise that is looking to build on its successes and establish new markets in Australia and overseas; while increasing its visibility, potential and operations. 
The gallery coordinator reports directly to the manager and is responsible for;
coordinating logistics of the Art Centre exhibition program
building and maintaining relationships (galleries, collectors, staff and artists)
supporting the manager with general admin and planning
building skills and capacity of local staff.
Contact person and how to apply:
Download the position description Gallery coordinator.
For more information about the position or to submit your application, contact manager@warmunart.com.au
Applicants should submit their CV containing contact details for 3 referees, a cover letter, and a document addressing the Selection Criteria.