Rinyirru (Lakefield) Aboriginal Corporation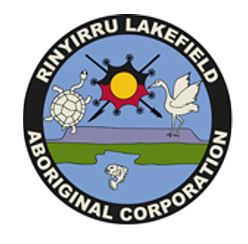 Rinyirru Lakefield Aboriginal Corporation manages the Rinyirru (Lakefield) National Park (Cape York Peninsula Aboriginal Land) with the Queensland Parks and Wildlife service (QPWS).  Rinyirru (Lakefield) is Queensland's second largest National Park and the largest park in Cape York at 537,000 ha. Rinyirru (Lakefield) is of considerable Aboriginal cultural significance, and the park has many places associated with occupation, ceremonies and ancestral spirits.
Timezone:
Australian Eastern Standard Time (AEST)
Salary and conditions:
$33.71 per hour - casual rate
These are casual positions based in the Rinyirru (Lakefield) National Park. Rangers may work in set shifts of 76 hours per fortnight with nine days on and five days off or be engaged for specific projects in the national park of varying duration.
Job description/overview:
The positions report to the Rinyirru Senior Ranger. Rangers will work closely with traditional owners and the Queensland Parks and Wildlife Service. You will need to have experience working on country or in remote locations and complying with cultural protocols.
As part of their work Rinyirru rangers are required to operate 4WDs, ATVs and outdoor power equipment. You must have experience in operating such equipment within workplace health and safety guidelines. You will also be required to hold or have the ability to obtain a valid 'C' Class drivers licence. The corporation will provide training to the successful applicant.
Download a copy of the position description.
Contact person and how to apply:
The filling of this vacancy is a special measure under section 8 (1) of the Racial Discrimination Act 1975 and only open to Aboriginal and Torres Strait Islander people.
For more information about the position contact Leslie Harrigan 07 4060 7030 or email rinyirrulandtrust@yahoo.com.au. 
A written application setting out your suitability for the position and resume must be submitted to PO Box 16, Westcourt 4870 or rinyirrulandtrust@yahoo.com.au by no later than 5.00pm on Friday, 12 April 2019.