Minyumai Land Holding Aboriginal Corporation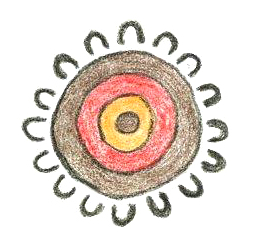 Minyumai Indigenous Protected Area (Minyumai IPA) is a 2000ha property owned by Minyumai Land Holding Aboriginal Corporation (Minyumai LHAC) on behalf of the Bandjalang clan. Its purpose is to maintain culture, improve vocational skills, employment prospects and economic and health opportunities for members in accordance with Bandjalang Laws and Customs.
The position is an Aboriginal-identified management position, overseen by the Directors of Minyumai LHAC.
Timezone:
Australian Eastern Standard Time (AEST)
Two year term (3-4 days per week)
Salary and conditions:
$35,000 - $42,000 per annum
Pay rates will be negotiated and guided by the Clerks—Private Sector Award 2010 with the AN 120374 – NSW Aboriginal Land Council Staff Award 2006 with wages reflecting on the qualifications, experience and performance of the successful applicant.
Job description/overview:
As project manager you will report to the board of directors and be resposible for coordination and management of Minyumai IPA's grants and contracts at the thriving Minyumai Indigenous Protected area near Evans Head in Northern NSW. Duties include;
project coordination,
staff and budget management,
reporting, and
seeking new opportunities for contracts and business opportunities to improve Minyumai's financial viability while meeting the natural and cultural heritage aspirations of Minyumai LHA, as described in the Minyumai IPA Plan of Management.
We are seeking a mature and capable self-starter with a friendly and respectful attitude to workers and an ability to lead a productive and happy ranger team at Minyumai while completing all his or her project management and coordination duties. A capacity for innovative thinking and ability to follow through on visions to advance the development of Minyumai IPA as a successful economic enterprise is required, as is a genuine interest in and passion for the conservation of local Aboriginal Culture and local native ecosystems.
Download the position description
Contact person and how to apply:
For more information about the position contact Tein McDonald on 0458 565 654 or email info@minyumai.org.au.