Kokatha Aboriginal Corporation RNTBC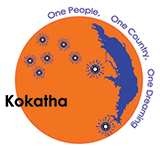 Kokatha Aboriginal Corporation Registered Native Title Body Corporate (KAC) is an important community organisation for the native title and traditional custodians of Kokatha country in the northern region of South Australia. The Office of the Registrar of Indigenous Corporations (ORIC) placed KAC under special administration on 23 September 2019 to initiate and ensure corporate reform. That reform will include a new governance framework and the appointment of a new board of directors.
KAC seeks two specialist independent directors to be appointed initially to an advisory group for the period of the special administration. On the completion of the special administration and the corporation's hand-back to its membership, the advisory group will be invited to form the new board as non-executive directors to strengthen the leadership, governance and development of the organisation.
Timezone:
Australian Central Daylight Time (ACDT)
These corporation directorships receive sitting fees, with travel and associated expenses provided.
Job description/overview:
Expressions of interest are invited from experienced executives motivated to contribute and participate in the governance, leadership and commercial oversight of KAC in its important role in securing the living standards and well-being of Kokatha people in the region.
Prior board experience is required and persons with expertise and/or interest in Aboriginal and Torres Strait Islander community services are encouraged to apply. Applications from individuals with finance, legal, business or other professional backgrounds will be highly regarded. Candidates will be expected to demonstrate strong understanding of the role of the board, executive and stakeholder partners in the strategic and commercial oversight of an organisation.
Applications from Aboriginal and Torres Strait Islander people are encouraged, but these are not designated/identified Aboriginal and Torres Strait Islander appointments.
Contact person and how to apply:
Please send expressions of interest in the form of a brief resume and/or cover letter by email to: response@kmsearch.com.au quoting ref #4258.
For more information, contact Keith Mackay of KMSearch on 07 3289 6071
Applications close 10 November 2019.