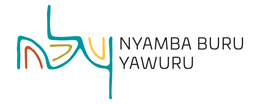 Nyamba Buru Yawuru (NBY) means 'This is the place  of Yawuru'. NBY is the operational company of the Yawuru Native Title Holders Aboriginal Corporation. NBY manages the day to day business of Yawuru and is engaged in a diverse range of projects which help to provide social, cultural, environmental and financial sustainability for the future of Yawuru people.
Timezone:
Australian Western Standard Time (AWST)
Salary and conditions:
$140,000 - $180,000 per annum
Generous salary sacrificing options
Relocation reimbursement of up to $5,000
Accommodation costs are able to be packaged though salary sacrifice.
Job description/overview:
The Chief Financial Officer is responsible for providing both operational and strategic financial management and leadership to enable NBY to grow and fulfil its vision through the delivery of commercial and cultural objectives. This position will have a leadership role in financial decision making as it relates to budget management, cost benefit analysis, forecasting needs, the securing of new funding and the overall financial health of the corporate group.
Download the position description and selection criteria.
Contact person and how to apply:
For more information about the position please contact Catherine Tribble on 08 9192 9600 or email recruitment@yawuru.org.au
Applicants will be required to submit their application including a Cover Letter, CV and an address to the Selection Criteria to recruitment@yawuru.org.au.