Ngunya Jarjum Aboriginal Corporation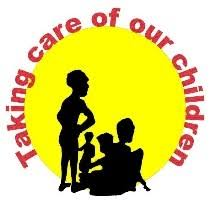 Ngunya Jarjum Aboriginal Corporation provides culturally-appropriate long-term, short-term, voluntary, respite and out-of-home care for Aboriginal children in the Lismore area of New South Wales.
Ngunya Jarjum's vision is that all Aboriginal and Torres Strait children and young people are looked after in safe Aboriginal and Torres Strait families and communities and are raised strong in spirit and identity, with every opportunity for lifelong wellbeing. We ensure all Aboriginal and Torres Strait children and young people in our care are provided with the best opportunity to grow up with a strong sense of belonging to their family, community and country.
Timezone:
Australian Eastern Daylight Time (AEDT)
A generous remuneration package will be negotiated plus superannuation, leave loading and salary sacrifice. 
We offer an excellent range of benefits including:
• full non-profit status with salary sacrifice available to reduce tax and increase your take home pay
• an opportunity to really make a difference to kids and young people in our community
• a beautiful country location on the flourishing NSW North coast.
Job description/overview:
This position is identified for Aboriginal people and exemption is claimed under 14d of the Anti-Discrimination Act 1977.
Your role will be to provide support to primary caseworkers in Ngunya Jarjum's permanency support program (PSP) to achieve quality outcomes for the children placed with the service. You will report to the casework manager and the key objectives of the role include:
learning from and supporting caseworkers to ensure case practice is delivered to a high professional standard and in a manner that promotes the safety, welfare and wellbeing, family and community connections of children placed in Ngunya Jarjum's care;
becoming familiar with and ensuring services are delivered in line with established Ngunya Jarjum policies and procedures, Office of Children's Guardian (OCG) standards and in compliance with relevant legislation;
working in a manner that ensures sound community networks and fosters and maintains positive interagency relationships.
You will need a Certificate III Community Services or be willing to obtain this within 12 months of commencement.

If you also have:
Aboriginality;
experience or strong interest in working in a permanency support program environment;
a demonstrated ability to engage & work effectively with Aboriginal people and communities;
strong interpersonal and communication skills;
effective time management and personal organisational skills;
the ability to work independently or as a team member;
intermediate level of computer literacy; sound working knowledge of Microsoft Office software;
a current NSW driver's licence;
we would love to hear from you.
Contact person and how to apply:
Appointment to this position will be subject to a National Criminal History Record Check and Working with Children Check clearance. Two reference checks will be required including one recent supervisor.
Download a copy of the job description.
For more information contact Kelli Dragos on 0419419554 or email kelli.dragos@abundancehr.com.au