Mabunji Aboriginal Resource Indigenous Corporation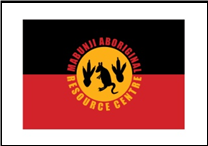 Waralungku Arts is an Aboriginal owned and controlled arts centre located in the town of Borroloola in the Northern Territory. Waralungku Arts represents artists from the Yanyuwa, Garrwa, Gudanji and Marra peoples. Their country includes the town of Borroloola and 22 outstations surrounding the town.
Waralungku Arts is an enterprise of Mabunji Aboriginal Resource Indigenous Corporation (Mabunji) which was formed in 1982 by Aboriginal people who wanted to live on traditional homelands. Mabunji continues to provide staff, facilities and services to Waralungku Arts to support its operations.
Timezone:
Australian Central Standard Time (ACST)
Salary and conditions:
Salary: $64,000-$74,000 ( dependent on experience)
Package includes:
Salary sacrifice of up to approx $13,000 per year (approx value $6,500)
Subsidised housing rental (approx value $10,140)
Subsidised electricity  (approx value $2,400)
Mobile phone (approx value $1,200)
Annual leave airfares (McArthur River Mine to Darwin Return) available for non-Borroloola candidates after 12 months continuous service. (Value as of 18/03/19 $1,398.00.)
10% superannuation
 Accommodation provided in a two bedroom unit. There is a small rental charge of $55.00 per week to cover maintenance and utilities. The Art Centre has a vehicle for work related activities.
Job description/overview:
The Art Centre Manager is the primary position at an operational and management level and requires an applicant who is highly motivated, has business management skills, together with a highly developed sense of aesthetics and demonstrated experience in arts and cultural development. Respect and understanding of cross-cultural environments and a commitment to living and working on an Aboriginal community are essential, as are values grounded in community development.
Download a copy of the position description and job pack.
Contact person and how to apply:
For more information about the position contact Sally Clifford on 08 8985 1728 or email sally.clifford@mobct.com.au
To submit your application email sally.clifford@mobct.com.au - Please mark application as 'Private and Confidential - Attention: Waralungku Manager Recruitment'