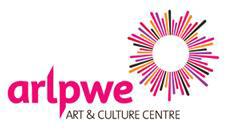 The Arlpwe Art & Culture Centre was officially opened on 27th June 2008 in Ali Curung, Northern Territory, Australia. Ali Curung is a remote community within the local government area of Barkly in the Northern Territory, it is located 4 hours (377.5 km) north of Alice Springs and has a sealed road access from the Stuart Highway. Ali Curung has a small population of 550 people.
The Arlpwe Art and Culture Centre's members feel strongly that being able to paint and make traditional artefacts help the community to keep important elements of their culture alive for future generations.
Timezone:
Australian Central Standard Time (ACST)
One year contract with possibility of extension
Salary and conditions:
$60,000 - $70,000 per annum
6 weeks annual leave plus additional leave loading and time in lieu.
Low Rent – fully furnished 3 x bedroom house accommodation is provided.
Limited vehicle usage.
Job description/overview:
The Art centre manager reports directly to the board of directors and is responsible for providing leadership and strategic direction to Arlpwe Art & Culture Centre. 
The successful applicant will be responsible for managing the financial business activities with transparency and operating within a limited budget. This includes securing, managing and acquitting funding from a range of sources. You will also be responsible for effective operations, systems and policies and procedures and will maintain and develop strategic relationships with the arts, cultural, language, tourism, Indigenous and economic development sectors (both public and private).
Download a copy of the position description and selection criteria.
Contact person and how to apply:
For more information about the position contact Carmel Young on 08 8953 4736 or email programmanager@desart.com.au. 
Applications should be marked 'Private and confidential - attention Carmel Young' and sent to programmanager@desart.com.au and include:
covering letter
response to each selection criteria
resume, and
two work related referees.