Rinyirru (Lakefield) Aboriginal Corporation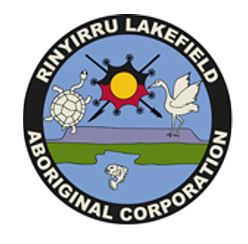 Rinyirru Lakefield Aboriginal Corporation manages the Rinyirru (Lakefield) National Park (Cape York Peninsula Aboriginal Land) with the Queensland Parks and Wildlife service (QPWS).  Rinyirru (Lakefield) is Queensland's second largest National Park and the largest park in Cape York at 537,000 ha. Rinyirru (Lakefield) is of considerable Aboriginal cultural significance, and the park has many places associated with occupation, ceremonies and ancestral spirits.
Timezone:
Australian Eastern Standard Time (AEST)
Salary and conditions:
$22.60 per hour in line with the Clerks—Private Sector Award 2010.
The position is permanent part-time for 20 hours per week.
Job description/overview:
Your duties will include:
directing telephone calls to appropriate directors or advisers to the corporation
making administrative arrangements for meetings of directors, members and traditional owners
issuing and receiving standard forms, such as membership applications, proxies and cultural heritage application forms, and relaying internal information
purchasing office supplies and other basic items for the corporation's offices
liaising with directors regarding meetings with external parties
maintaining basic records for the corporation
filing, collating, photocopying, etc.
collecting, handling and distributing mail and emails to the corporation
recording, matching, checking and batching of accounts, invoices, orders and work requests
operating a computer, printer and scanner
liaising with stakeholders, including QPWS staff
other duties as directed from time to time.
Download a copy of the position description.
Contact person and how to apply:
The filling of this vacancy is a special measure under section 8 (1) of the Racial Discrimination Act 1975 and only open to Aboriginal and Torres Strait Islander people.
For more information contact Les Harrigan on 07 4041 7730 or rinyirrulandtrust@yahoo.com.au
Please submit your written application setting out your suitability for the position and resume to PO Box 16 Westcourt 4870 or Rinyirru Land Trust by no later than 5.00pm on Friday, 5 April 2019.