Murujuga Aboriginal Corporation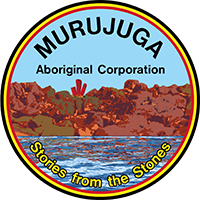 Murujuga is the language name for the entire Burrup peninsula in north-west Western Australia. Murujuga Aboriginal Corporation (MAC) is made up of five traditional groups of people:
Ngarluma
Mardudhunera
Yaburara
Yindjibarndi
Wong-Goo-Tt-Oo
MAC is the approved corporate body for the Burrup Maitland Industrial Estates Agreement (BMIEA) agreement. After a long struggle for native land title claims, the five groups of people received land entitlements and financial benefits in return for surrendering their native title claims over the Burrup peninsula. Not being a native title claim, they do not receive royalties. The Murujuga Aboriginal Corporation was formed in 2006 as a direct result of the BMIEA.
Having relinquished their land claims, MAC instead owns freehold title to the Murujuga National Park (4913 hectares) which adjoins the industrial land.
Timezone:
Australian Western Standard Time (AWST)
superannuation
5 weeks' annual leave (after 12 months)
use of a MAC vehicle for work purposes
Job description/overview:
The ranger coordinator's responsibilities are as follows:
Work with the traditional owners, elders and DBCA consistent with priorities under the Murujuga National Park Management Plan and funding requirements;
Develop and manage the MLSU ranger team: This includes development of ranger's works program, schedules for training, field trips and various other activities and projects;
Lead, mentor and support the rangers;
Facilitate the integration of traditional ecological knowledge with contemporary natural resource management practice (DBCA) necessary to manage the Murujuga National Park;
Oversee appropriate workplace cultural safety and ensure health and safety procedures are followed to maintain a safe working environment for all;
Regularly report on all Works Program and Project outcomes to management and other stakeholders;
Coordinate and/or participate in board meetings, leadership meetings and Circle of Elders meetings;
Assist MLSU Manager with all MLSU operational planning and deliverables;
Support the overall objectives of Murujuga Aboriginal Corporation.
Applicants should address the following four (4) criteria demonstrating your knowledge and experience in these areas. Use no more than two (2) pages in total.
Demonstrate your natural resource management and or other relevant associated fields of work, particularly in a cross-cultural environment.
Demonstrate your mechanical marine (vessels and vehicles) and boating expertise experience providing any evidence of working on commercial vessels in survey. Please note your certifications and references in this area.
Describe your experience in the development, training and management of a team, outlining the cultural considerations and work output targets achieved.
Describe a difficult scenario when your management style and communication skills were essential to achieving a successful outcome. What was the scenario and what did you do?
For more information please download the position description.
Contact person and how to apply:
Name: Sean McNeair
Telephone: 08 9144 4112
Email: hr@murujuga.org.au
If you are interested in this role please email to request an application pack. Once completed please email your employee application form, resume and cover letter detailing how you meet the above selection criteria.
Applications close 5pm, 30 June 2018, however, MAC reserves the right to start the recruitment process immediately.