Queensland Indigenous Family Violence Legal Service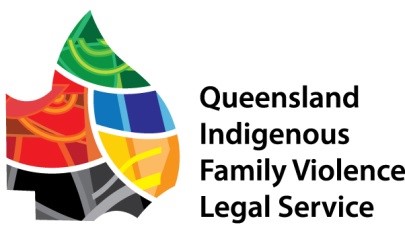 QIFVLS is a Queensland state-wide Aboriginal corporation, registered charity and PBI. The primary program we provide is a federally-funded legal service under the Family Violence Prevention Legal Service Program area (FVPLS) and Indigenous Womens Program (IWP).
Our organisation is NACLC-accredited, and we deliver professional, comprehensive and culturally safe legal assistance, advice and representation to Aboriginal and Torres Strait Islander people who are survivors of domestic and family violence and/or sexual assault. We provide free legal advice, legal case work, court and tribunal representation, case management welfare support, advocacy and education in the areas of Family Law, Child Protection Family Violence, Victims Compensation and related minor civil matters. QIFVLS has offices across 5 regions in Queensland, servicing 50 remote communities.
Timezone:
Australian Eastern Standard Time (AEST)
Salary and conditions:
Base salary plus performance pay and benefits
Salary package will be negotiated commensurate with KPIs
Generous annual leave entitlements of 5 weeks
To help make the move easier if needed, limited relocation assistance will be available
Excellent salary sacrificing arrangements
Annual practising certificates, memberships and CPD conferences covered
Travel allowance, uniforms, early finish Friday
Job description/overview:
We have an exciting opportunity for an enterprising principal legal officer (PLO) to join QIFVLS and work closely with our chief executive officer to deliver on the strategic plan of the board with a focus on developing and driving business growth and partnerships.
About you
The person we are seeking is a strong networker, that is well connected. In addition to overseeing our legal service we are looking for a leader who has strong business acumen, and entrepreneurial initiative to assist the business to increase supplementary legal revenue streams while remaining within our core mission.
You will have the skills and track record that demonstrates ability to develop and drive business growth and partnerships. As an expert in the family law field, you will be leading a professional team known for its strong local and community expertise. High level communication, interpersonal skills, and a mature approach are essential requirements, as is being a team player.
Mandatory skills & experience
5+ years PAE
Strong understanding of the areas of Family Law, Child Protection, Domestic & Family Violence
A cultural appreciation/understanding of Aboriginal and Torres Strait Islander people
Having worked previously with Aboriginal and Torres Strait Islander clients would be advantageous.
Contact person and how to apply:
If suitable, email a statement addressing the selection criteria, qualification/s and resume to hr@qifvls.com.au Using the words 'principal legal officer' in the subject line. To obtain the full job specifications, contact Vicki Theobald (General Manager) on 07 4045 7500.