Central Australian Aboriginal Congress Aboriginal Corporation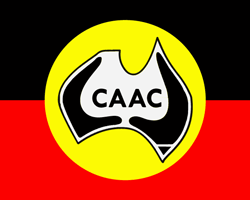 Central Australian Aboriginal Congress is an Aboriginal community-controlled health service based in Alice Springs in the Northern Territory. Since our establishment in 1973, we have developed a comprehensive model of primary health care delivering quality, evidence-based services on a foundation of cultural appropriateness. Led by our board, we have developed extensive expertise on approaches to health policy and service delivery that take account of the social and cultural determinants of health, including alcohol use, social and emotional wellbeing, poverty, housing, and early childhood development.
Timezone:
Australian Central Standard Time (ACST)
Location:
Directors' meetings are in Alice Springs
This is a casual position for a fixed term
Job description/overview:
We are currently calling for expressions of interest from candidates interested in joining our board of directors as an independent non-member director specialising in governance and law.
For details, download the advertisement (PDF). To express interest in the position or for further information, contact Donna Ah Chee, email directorate.execsec@caac.org.au or phone 08 8951 4401.