Illawarra Aboriginal Corporation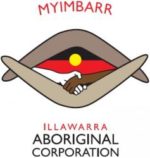 Illawarra Aboriginal Corporation is a large and successful Aboriginal-owned and operated, not-for-profit community organisation in the Illawarra which has been in operation for more than 25 years delivering a range of programs and projects including housing; child, youth & family services' home care; childcare; emergency relief; and employment & training.
Timezone:
Australian Eastern Standard Time (AEST)
12 months, with the possibility of extension
Salary and conditions:
The position will receive an attractive package based on skills and experience & including company vehicle
Job description/overview:
We are seeking an experienced manager to lead the Myimbarr & housing operations ensuring the delivery of a comprehensive 'one-stop shop' for community that is client-centric, high quality and culturally appropriate.
Myimbarr is the IAC 'out of home care' (OOHC) program which aims to keep Aboriginal children & young people in safe environments, to promote their education and emotional wellbeing and remain connected with their family and community. When children or young people cannot live with their family, we work towards restoring them with their natural (birth) family. When this is not possible, we support children & young people in culturally aware, trained and loving Aboriginal foster families.
The IAC also offers social housing for Aboriginal people in the Illawarra and surrounding regions. As an Aboriginal community housing provider the program offers social housing with a direct cultural connection. We aim to provide fair, transparent and culturally appropriate housing services for the local Aboriginal community. Clients with higher level or more complex needs are supported through the 'going home staying home' (GHSH) and 'Koori strong' programs.
This is an Aboriginal Identified position authorised under S14 of the NSW Anti Discrimination Act 1977.
For full details, download the application pack (PDF).
Contact person and how to apply: