Winda-Mara Aboriginal Corporation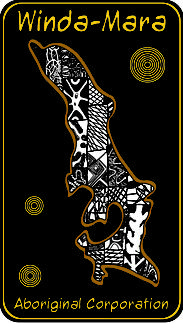 Winda-Mara Aboriginal Corporation is a leading Aboriginal community-controlled health organisation in Victoria's south-west. 
Winda-Mara was registered in 1991 and through good governance and management, the corporation has grown.  In  2015, our Family Services unit consisted of two staff members. It now employs 11 Aboriginal and non-Aboriginal persons and is expected to grow more. Winda-Mara is currently consulting with regard to its strategic plan for the 2018–22 period, and its management quality is recognised by both the Department of Human Services and ISO 9001:2016.  
 
Timezone:
Australian Eastern Standard Time (AEST)
Social, Community, Home Care and Disabilities Services Industry Award 2010, Social and Community Services Employee, Level 8, plus additional in recognition of experience
Job description/overview:
Winda-Mara is seeking a highly suitable person to fulfil the role of Family Services manager. The primary purpose of this position is to:
plan, direct and manage the day-to-day operations of the family services programs which include:

integrated family services
kinship care
family violence
cradle to kinder
therapeutic out-of-home care
family preservation
targeted care packages

provide professional support and direction to all team members to enable them to successfully deliver their programs
provide a healthy environment where clients are engaged and supported in Winda-Mara's culturally appropriate services.
For full details and selection criteria, please download the position description (PDF).
Contact person and how to apply:
For enquires about the position, contact Vin Gannon, general manager of operations, phone 03 5527 0000, email ving@windamara.com
Suitable candidates are invited to send an application addressing the key selection criteria, along withe confirmation of Aboriginality, to
Sherree Chaudhry, Human Resources
Winda-Mara Aboriginal Corporaiton
PO Box 42, Heywood
VIC 3304
or by email to sherreechaudhry@windamara.com