Minimbah Preschool Primary School Aboriginal Corporation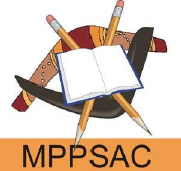 Minimbah is an independent Aboriginal preschool that has been operating since 1987 to bring quality early childhood education and care to children aged three to five years.
Timezone:
Australian Eastern Daylight Time (AEDT)
Job category:
Corporate business support
Salary and conditions:
Independent Schools NSW Teachers (Hybrid Model) MEA 2017
Salary packaging is available
Job description/overview:
We are looking for a motivated permanent part-time early childhood teacher to start immediately and to work 30 hours per week. You will be reporting to the preschool director. This is an excellent chance to join a friendly, vibrant and dynamic team environment. Recent early childhood graduates are encouraged to apply.
Contact person and how to apply:
For details including selection criteria please download the position description (Word doc). To apply, email a copy of your resume with a covering letter to anarla@minimbah.com or drop it in to our preschool at:
1–15 Galloway Street
Armidale NSW 2350
Or if you require any further information please don't hesitate to call Anarla Moran 02 6772 4853.