Jilkminggan Community Aboriginal Corporation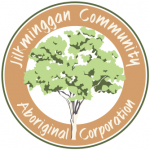 We are an Aboriginal-owned and governed, non-profit corporation located in Jilkminggan, Northern Territory. Jilkminggan is a small community of about 300 people, 140 km south-east of Katherine.
Timezone:
Australian Central Standard Time (ACST)
Job category:
Corporate business support
to 30 June 2018 with a possibility of extending
Job description/overview:
We are seeking a person with a genuine interest in community development and making a difference in a remote locality. Someone with a combination of energy, determination and experience to drive projects in the areas of social need, and economic and community development.
The community development officer reports directly to the board of directors. Their key responsibilities are to manage and advance activities identified in our 'Current and emerging opportunities schedule' as well as develop new projects or ventures to generate income and/or build capacity for the community.
Contact person and how to apply:
To request a copy of the applicant job package, which includes selection criteria and an guide for applicants, email ora@oric.gov.au.
For more information about the position contact Helena Lardy on 08 8977 4100.