Murujuga Aboriginal Corporation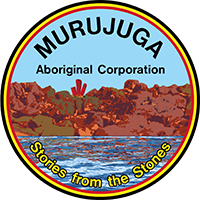 Incorporated in 2006, Murujuga Aboriginal Corporation (MAC) is the incorporated approved body corporate for the Burrup Maitland Industrial Estates Agreement (BMIEA).
MAC is a unique corporation, bringing together five language groups—the Ngarluma, Mardudhunera, Yaburara, Yindjibarndi and Wong-Goo-Tt-Oo peoples—to pave the road forward, working together for country, guided by cultural lore and the traditional owners.
Timezone:
Australian Western Standard Time (AWST)
Two year term with possible extension
Salary and conditions:
A competitive remuneration package will be negotiated, including housing and motor vehicle (reflective of the senior nature of this role and its Karratha location.)
Job description/overview:
We are seeking a passionate and outcomes-driven CEO; someone with prior experience in executive leadership and the skills to provide direction, leadership and management in order to realise the corporation's vision, uphold its values and achieve its strategic goals.
Key responsibilities of the position include providing strategic direction, identifying new business and investment opportunities and managing the administration and legal compliance of the corporation.
The CEO will report directly to the board of directors.
We encourage traditional owners and Aboriginal people to apply.
Contact person and how to apply:
To request a copy of the  applicant job package which includes selection criteria, a description of the position and an applicant guide email: ora@oric.gov.au 
For more information about the position email chairperson@murujuga.org.au or phone Belinda Churnside, chairperson on 0418 256 073.