Mai Wiru Regional Stores Council Aboriginal Corporation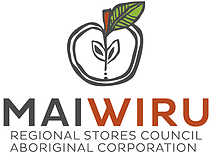 Mai Wiru Regional Stores Council Aboriginal Corporation (Mai Wiru) is a not-for-profit organization, 100% owned and controlled by Anangu people. Our mission is to improve the health and well-being of the people on the APY Lands by ensuring continuous access to nutritious and affordable food and essential items.
Timezone:
Australian Central Standard Time (ACST)
Location:
Based in Alice Springs, with travel
7 weeks annual leave, salary sacrificing
Job description/overview:
Based in Alice Springs, Mai Wiru Regional Stores Council specialises in the management of Indigenous retail stores throughout the APY Lands of South Australia and the Northern Territory.
Due to business growth there is an immediate requirement for an experienced operations manager to join our organisation.
You will direct day-to-day management and operations of 8 stores activities, requiring strong leadership skills and the ability to develop and implement successful management strategies.
Responsibilities:
Ensure strong communications network to develop effective working relationships & support.
Maintain adequate staffing levels.
Improve efficiencies through technology and methodologies.
Promote and uphold MWRSCAC philosophies and core values.
Undertake relevant duties within the overall scope of this position as may be requested by GM.
Collate and report statistical information to monitor all the Stores progress.
Responsibility for ad-hoc initiatives, as and where appropriate.
Ensure policies, procedures, guidelines comply with legislated Retail Association Guidelines.
Ensure the safety and security of people, stock, cash and property.
Implement effective administration, EPOS, procedures, security systems throughout the MWRSCAC stores.
Responsible for the accurate completion and sign off all staff records.
Attend Community Store Committee meetings as required.
Uphold& promote the fundamental Principles of MWSCAC Equal Opportunities Policy.
Grow sales profit, and to motivate staff to achieve this same goal.
Develop, implement, review and monitor the retail operating plan and budgets.
Maintain, seek, utilise and analyse management information including EPOS (electronic point of sale) data to manage performance, seize opportunities and make informed management decisions, taking appropriate remedial action as required to reach and maintain retail budgeted sales and net income contributions and develop and drive the business.
Ensure all Stores are efficiently and effectively managed, visiting them regularly, and monitoring their compliance with policy, procedure and standards.
You will need:
Tertiary qualifications in retail management and/or;
at least 5 years' experience in retail management
motivation to drive continuous improvement processes
dedication to detail, budget development and oversight experience
familiarity with business and financial principles and practices
working knowledge of budgets, forecasting and metrics
basic IT skills & POS systems (Retail Touch / Grocery Manager)
ability to effectively communicate with all levels of the organization
leadership skills
physical fitness to cope with the physical demands of the position
capacity to work remote for long periods of time
remote experience an advantage (not compulsory)
Contact person and how to apply: